: ready to take place : happening soon
… systems engineers have become rather blasé about the

imminent

liftoff.
— Steven L. Thompson
—
often used of something bad or dangerous seen as menacingly near
imminent

disaster
Like books, board games appear headed for

imminent

demise at the hands of cathode-ray terminals.
— Will Manley
Which Word Does Not Belong?
Which of these words does not mean "nonsense"?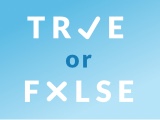 Test your knowledge - and maybe learn something along the way.
TAKE THE QUIZ