Definition of hover
(Entry 1 of 2)
: to position (a computer cursor) over something (such as an image or icon) without selecting it Many in the class hovered their cursors over words and icons for long periods before committing to clicking their mouse.— Kelly Heyboer
1a : to hang fluttering in the air or on the wing A hawk hovered overhead.
b : to remain suspended over a place or object a hummingbird hovering over the flowers Helicopters hovered above us.
2a : to move to and fro near a place : fluctuate around a given point Unemployment hovered around 10 percent.
b : to be in a state of uncertainty, irresolution, or suspense … hovering uncomfortably behind a cigar …— Tennessee Williams The country hovers on the brink of famine.
Definition of hover (Entry 2 of 2)
: the act or state of hovering in the air Ospreys were most successful hunting from a hover and spent more of their hunting time doing it that way.— John P. Wiley Jr. After a careful check outside to ensure that his flight path was clear, one of the pilots lifted his helicopter to a hover, then maneuvered to the middle of the valley.— Breck Henderson
having a pattern of small flowers
Get Word of the Day daily email!
Find the Cousins
Which pair shares a common word ancestor?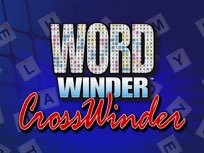 Test Your Knowledge - and learn some interesting things along the way.
TAKE THE QUIZ