1a : the act or an instance of conceding (as by granting something as a right, accepting something as true, or acknowledging defeat) The union will seek further concessions before accepting the contract.
b : the admitting of a point claimed in argument
2 : something conceded or granted:
a : acknowledgment, admission
b : something done or agreed to usually grudgingly in order to reach an agreement or improve a situation The ending of the movie was changed as a concession to the American audience's sensibilities.
c(1) : a grant of land or property especially by a government in return for services or for a particular use
(2) : a right to undertake and profit by a specified activity a concession to drill for oil
(3) : a lease of a portion of premises for a particular purpose also : the portion leased or the activities carried on
by force of circumstances
Get Word of the Day daily email!
Difficult Vocab Quiz
Which is a synonym of discomfit?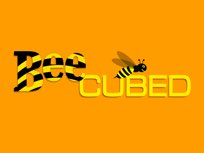 Test Your Knowledge - and learn some interesting things along the way.
TAKE THE QUIZ