clutched
;
clutching
;
clutches
Definition of clutch
(Entry 1 of 4)
1 : to grasp or hold with or as if with the hand or claws usually strongly, tightly, or suddenly He clutched his chest and appeared to be in pain.
1 : to seek to grasp and hold clutched at her hand
Definition of clutch (Entry 2 of 4)
1a : the claws or a hand in the act of grasping or seizing firmly a rabbit in the clutch of a hawk
b : an often cruel or unrelenting control, power, or possession the fell clutch of circumstance— W. E. Henley
c : the act of grasping, holding, or restraining
2a : a coupling used to connect and disconnect a driving and a driven part (such as an engine and a transmission) of a mechanism
b : a lever (such as a pedal) operating such a clutch Depress the clutch to change gears.
3 : a tight or critical situation : pinch come through in the clutch
Definition of clutch (Entry 3 of 4)
1 : made or done in a crucial situation a clutch hit
2 : successful in a crucial situation a clutch pitcher a clutch hitter
Definition of clutch (Entry 4 of 4)
to enclose within walls
Get Word of the Day daily email!
Late Autumn 2018 Words of the Day Quiz
Which is a synonym of yahoo?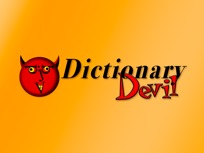 Test Your Knowledge - and learn some interesting things along the way.
TAKE THE QUIZ