arrayed
;
arraying
;
arrays
Essential Meaning of array
1
: to place (a group of things) in a particular position so that they are in order or so that they look attractive
2
literary
: to dress (someone, especially yourself) in fine clothing
She arrayed herself in rich velvets and satins.
3
: to put (soldiers) in a place or position so that they are ready to attack
They arrayed [=deployed] the troops along the hilltop.
Full Definition of array
(Entry 1 of 2)
b
: to set or set forth in order (something, such as a jury) for the trial of a cause
Definition of array (Entry 2 of 2)
b
law
: an orderly listing of jurors impaneled
4
: a body of soldiers :

militia
the baron and his feudal

array
5
a
(1)
: a number of mathematical elements arranged in rows and columns
(2)
: a data structure in which similar elements of data are arranged in a table
b
: a series of statistical data arranged in classes in order of magnitude
6
: a group of elements forming a complete unit
an antenna

array
Buying Guide
Our team at The Usage has selected the best irons.
Name that Thing: Flower Edition
Name that flower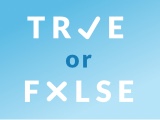 Test your knowledge - and maybe learn something along the way.
TAKE THE QUIZ