Definition of chase
(Entry 1 of 7)
1a : the hunting of wild animals —used with the
b : the act of chasing : pursuit The police caught the robbers after a high-speed chase on the highway.
c : an earnest or frenzied seeking after something desired this mad chase of fame— John Dryden
2 : something pursued : quarry A fox was the hunter's chase.
3 : a tract of unenclosed land used as a game preserve
5 : a sequence (as in a movie) in which the characters pursue one another The movie's chases involved cars and helicopters.
Definition of chase (Entry 2 of 7)
1a : to follow rapidly : pursue a dog chasing a rabbit
b : hunt
c : to follow regularly or persistently with the intention of attracting or alluring He was always chasing after women.
3 : to seek out —often used with down detectives chasing down clues
4 : to cause to depart or flee : drive chase the dog out of the garden
5 : to cause the removal of (a baseball pitcher) by a batting rally
6 : to swing at (a baseball pitched out of the strike zone)
1 : to chase an animal, person, or thing chase after material possessions
Definition of chase (Entry 3 of 7)
1a : to ornament (metal) by indenting with a hammer and tools without a cutting edge
b : to make by such indentation
c : to set with gems
Definition of chase (Entry 4 of 7)
Definition of chase (Entry 5 of 7)
: a rectangular steel or iron frame in which letterpress matter is locked (as for printing)
Chase
biographical name (1)
Definition of Chase (Entry 6 of 7)
Mary Ellen 1887–1973 American educator and author
Chase
biographical name (2)
Definition of Chase (Entry 7 of 7)
a typical or ideal example
Get Word of the Day daily email!
Find the Cousins
Which pair shares a common word ancestor?

Test your knowledge - and maybe learn something along the way.
TAKE THE QUIZ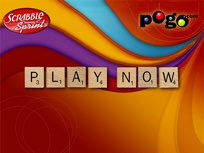 Test Your Knowledge - and learn some interesting things along the way.
TAKE THE QUIZ