block
noun
,

often attributive
Definition of block
(Entry 1 of 3)
1 : a compact usually solid piece of substantial material especially when worked or altered to serve a particular purpose a block of ice blocks of cheese : such as
a : the piece of wood on which the neck of a person condemned to be beheaded is laid for execution put her neck on the block
b : a mold or form on which articles are shaped or displayed a wooden hat block
c : a hollow rectangular building unit usually of artificial material a wall of concrete blocks
d : a lightweight usually cubical and solid wooden or plastic building toy that is usually provided in sets children playing with blocks
e : the casting that contains the cylinders of an internal combustion engine engine block
f sports : starting block the first swimmer off the blocks a slow start out of the blocks
2a : obstacle putting a block on any future development
b sports : an obstruction of an opponent's play especially, football : a halting or impeding of the progress or movement of an opponent by use of the body a block by the right tackle
c medical
(1) : interruption of normal physiological function (as of a tissue or organ) especially : heart block The patient presented with a block.
(2) : local anesthesia (as by injection) produced by interruption of the flow of impulses along a nerve
d psychology : interruption or cessation especially of train of thought by competing thoughts or psychological suppression a mental block an emotional block — compare writer's block
4 : a wooden or metal case enclosing one or more pulleys and having a hook, eye, or strap by which it may be attached
5 : a piece of material (such as wood or linoleum) having on its surface a hand-cut design from which impressions are to be printed wooden blocks used for printing books
6a(1) : a usually rectangular space (as in a city) enclosed by streets and occupied by or intended for buildings She lived on our block.
(2) : the distance along one of the sides of such a block The store is two blocks down on the right. lived a block away from the school
b(1) : a large building divided into separate functional units an apartment block
(2) : a line of row houses
(3) : a distinctive part of a building or integrated group of buildings a block of classrooms
7 : a platform from which property is sold at auction went on the block and sold for nearly three million dollars
8a : a quantity, number, or section of things dealt with as a unit bought a large block of shares a half-hour block of music a block of text
b : bloc sense 2 popular among several voting blocks
around the block
: through many experiences —used especially to say that someone is no longer young or has become knowledgeable, capable, or mature because of past experience … it seemed possible that to fall for a woman who had been around the block a few times might be to rob himself of much of the purely ornamental elements … of first love.— Michael Chabon
on the block
: for sale The business is now on the block.
blocked
;
blocking
;
blocks
Definition of block (Entry 2 of 3)
1a : to make unsuitable for passage or progress by obstruction The road was blocked by a rock slide.
b archaic : blockade … a city … besieged and blocked about …— John Milton
c : to hinder the passage, progress, or accomplishment of by or as if by interposing an obstruction The ambulance was blocked by traffic. senators trying to block passage of the bill
d : to shut off from view The building blocks our view of the ocean.
e : to interfere usually legitimately with (an opponent, an opponent's shot, etc.) in various games or sports practice blocking our opponents blocked the shot with her hand
f : to prevent normal functioning or action of block a nerve with novocaine
g : to restrict the exchange of (currency, checks, etc.)
2 : to mark or indicate the outline or chief lines of block out a design
4 : to secure, support, or provide with a block (see block entry 1 sense 1) blocking a plate for printing block up the rear wheels
5 : to work out (the principal positions and movements) for the performers (as of a play) also : to work out the players' positions and movements for (a scene or a play) —often used with out block out a scene before the actors arrive on set
6 typesetting : to make (two or more lines of writing or type) flush at the left or at both left and right
7 golf : to hit (a ball or shot) inaccurately toward the right from a right-handed swing or toward the left from a left-handed swing : push … you get excited, don't finish your backswing and block your next drive into the foliage.— Thomas Boswell
sports : to interfere usually legitimately with an opponent : to block an opponent needs to practice blocking
Definition of Block (Entry 3 of 3)
having a pattern of small flowers
Get Word of the Day daily email!
Find the Cousins
Which pair shares a common word ancestor?

Test your knowledge - and maybe learn something along the way.
TAKE THE QUIZ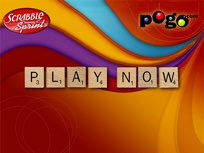 Test Your Knowledge - and learn some interesting things along the way.
TAKE THE QUIZ