1
a
: to begin to occur or to exist : to come into being or to attention
Problems

arise

when people try to avoid responsibility.
A conflict

arose

because of a misunderstanding.
Questions have

arisen

concerning the company's financial records.
He can defend himself

should the need arise

.

[=if it becomes necessary to do so]
b
: to originate from a source
arteries that

arise

from the aorta
a river that

arises

from two main sources
2
: to get up or stand up :

rise
He

arose

from his chair.
especially
: to get up from sleep or after lying down
He arose (from bed) refreshed after a good night's sleep.
3
: to move upward :

ascend
A mist arose from the valley.
Odd Habits and Quirks
Which of the following best describes an easily irritated person?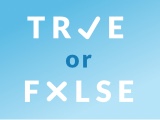 Test your knowledge - and maybe learn something along the way.
TAKE THE QUIZ