Definition of wall
(Entry 1 of 3)
1
a
: a high thick masonry structure forming a long rampart or an enclosure chiefly for defense

—

often used in plural
b
: a masonry fence around a garden, park, or estate
c
: a structure that serves to hold back pressure (as of water or sliding earth)
2
: one of the sides of a room or building connecting floor and ceiling or foundation and roof
3
: the side of a footpath next to buildings
4
: an extreme or desperate position or a state of defeat, failure, or ruin the surrounded troops had their backs against the

wall
5
: a material layer enclosing space the

wall

of a container heart

walls
6
: something resembling a wall (as in appearance, function, or effect)
especially
: something that acts as a barrier or defense
a

wall

of reserve
tariff

wall
off the wall
up the wall
slang
: into a state of intense agitation, annoyance, or frustration the noise drove me up the wall
Definition of wall (Entry 2 of 3)
1
a
: to provide, cover with, or surround with or as if with a wall

wall

in the garden
b
: to separate by or as if by a wall

walled

off half the house
2
a
:
immure
walled

the monster up within the tomb
— E. A. Poe
b
: to close (an opening) with or as if with a wall
Definition of wall (Entry 3 of 3)
of the eyes
: to roll in a dramatic manner
: to roll (one's eyes) in a dramatic manner
appealing forcibly to the mind or reason
Get Word of the Day daily email!
Farm Idioms Quiz
What does 'poke' refer to in the expression 'pig in a poke'?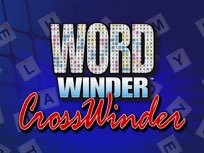 Test Your Knowledge - and learn some interesting things along the way.
TAKE THE QUIZ