threadless
ˈthred-ləs
adjective
threadlike
ˈthred-ˌlīk
adjective
threaded
;
threading
;
threads
Example Sentences
Noun
A thread was hanging from the hem of her coat.
the unwary bug was snared in the sticky threads of the spider's web
Verb
She threaded her shoelace through the holes.
thread film through a camera
They had to thread their way through the crowd.
Waiters threaded through the crowd.
a river that threads through narrow valleys
See More
Recent Examples on the Web
Noun
In late July, with Nope comfortably No. 1 at the domestic box office, Palmer was alerted to a Twitter thread comparing her career to that of Zendaya.
Mikey O'connell, The Hollywood Reporter, 16 Nov. 2022
In May, Musk replied to a Twitter thread from Agrawal defending the company's user metrics by tweeting back a poop emoji.
Kurt Wagner, Fortune, 28 Oct. 2022
Ambassador to Germany Andrij Melnyk wrote in response to Musk's Twitter thread.
Natasha Bertrand, CNN, 11 Oct. 2022
Someone posted to a thread on Reddit recently about the HBO series Industry and its main character, Harper Stern (Myha'la Herrold).
Wisdom Iheanyichukwu, refinery29.com, 22 Aug. 2022
The collision occurred on Higley Road between Chandler Heights and Riggs Road in Gilbert, according to a Twitter thread from the Gilbert Police Department.
Sam Burdette, The Arizona Republic, 20 Aug. 2022
When the order arrived, Krassenstein uploaded a photo of his new phone to the Twitter thread.
Landon Mion, Fox News, 17 Aug. 2022
The 28-year-old actor, singer and TV host appeared to respond Sunday to a viral Twitter thread comparing her career to Zendaya's and denouncing colorism in the entertainment industry.
Christi Carras, Los Angeles Times, 25 July 2022
Asked about the investigation, Armstrong pointed to a Twitter thread responding to details on each of the projects.
Steven Zeitchik, Washington Post, 24 July 2022
Verb
That's also a difficult needle to thread consistently — losing high-scoring games — but the Bears have shown a sudden knack for it lately.
Brad Biggs, Chicago Tribune, 14 Nov. 2022
By failing to thread the needle with Bickford, however, the Dodgers thrust another important reliever into an awkward situation.
Jack Harris, Los Angeles Times, 26 Aug. 2022
Running the drill in reverse can either twist the brush off the end of the rod (for brushes that thread on without set screws) or cause pieces of the rod to disconnect and get stuck in the dryer vent.
Roy Berendsohn, Popular Mechanics, 14 Nov. 2022
Available in two sizes, this system uses slots that the gear straps thread into with the larger one coming equipped with a base to vertically support the load.
Matt Beer, Outside Online, 2 Nov. 2022
Other updates include the ability to thread responses to individual messages, embed YouTube videos directly in messages, and get automatic transcriptions of voice messages on certain phones.
WIRED, 23 Oct. 2022
But with social media and truly massive gaming platforms that thread together affinity groups that are not bound by time or space in an on-demand environment, this could change.
Manori Ravindran, Variety, 19 Oct. 2022
To safely hook your pet up in the car, simply zip them into the carrier, thread the car seat through the car seat latches and put the long strap over the headrest.
Jamie Spain, Good Housekeeping, 11 Oct. 2022
The result is a sudden exodus of civilians seeking safety, who thread their way over what is left of the bridge.
Scott Peterson, The Christian Science Monitor, 3 Oct. 2022
See More
Last Updated:
- Updated example sentences
Which of the following best describes an easily irritated person?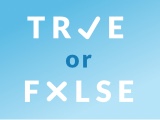 Test your knowledge - and maybe learn something along the way.
TAKE THE QUIZ