Synonyms of labor
1
a
: expenditure of physical or mental effort especially when difficult or compulsory
was sentenced to six months at hard

labor
b
(1)
: the services performed by workers for wages as distinguished from those rendered by entrepreneurs for profits
(2)
: human activity that provides the goods or services in an economy
Industry needs

labor

for production.
c
: the physical activities (such as dilation of the cervix and contraction of the uterus) involved in giving birth
also
: the period of such labor
2
a
: an economic group comprising those who do manual labor or work for wages
wants the vote of

labor

in the elections
b
: the organizations or officials representing groups of workers
negotiations between

labor

and management
c
(1)
: workers employed in an establishment
(2)
: workers available for employment
Immigrants provided a source of cheap

labor

.
3
usually
Labour
: the Labour party of the United Kingdom or of another part of the Commonwealth of Nations
5
: a product of labor
The flood destroyed the

labor

of years.
labored
;
laboring
ˈlā-b(ə-)riŋ
2
: to move with great effort
the truck

labored

up the hill
3
: to suffer from some disadvantage or distress
4
: to be in the labor of giving birth
5
of a ship
: to pitch or roll heavily
4
a
: to spend labor on or produce by labor
b
: to strive to effect or achieve
1
: of or relating to labor
2
capitalized
: of, relating to, or constituting a political party held to represent the interests of workers or made up largely of organized labor groups
Example Sentences
Noun
A day's labor should get the job done.
Getting the job done will require many hours of difficult labor.
He rested from his labors.
The cost of repairing the car includes parts and labor.
an area in which there is a shortage of cheap labor
The proposed new law is opposed by organized labor.
She went into labor this morning.
She has been in labor for several hours.
She began to have labor pains this morning.
She had a difficult labor.
Verb
Workers labored in the vineyard.
He labored for several years as a miner.
She has labored in vain to convince them to accept her proposal.
We should honor those who labored so long to make the truth known.
The truck labored up the hill.
I have been laboring through this book for months.
She has a tendency to labor the obvious.
See More
Recent Examples on the Web
Noun
The nation's demographic need will add to opportunities for AI and robotics, as a substitute for short labor and by enabling older Americans to work longer by reducing the physical demands of work.
—
Milton Ezrati, Forbes, 19 Feb. 2023
Legacy officials plan to redirect patients, including those in labor, to its Randall Children's Hospital at Legacy Emanuel Medical Center in North Portland.
—
oregonlive, 18 Feb. 2023
But when the mission's land is transferred from Spain to Portugal, the Portuguese government attempts to capture the native people for labor, prompting Gabriel and Mendoza to defend themselves — and their people — from certain annihilation.
—
Declan Gallagher, EW.com, 17 Feb. 2023
My years of experience in the labor movement and in public life has taught me that the job is never about me.
—
Kathryn Watson, CBS News, 16 Feb. 2023
The announcement about Tesla workers attempting to unionize comes after a slew of unionization efforts shaped the U.S. labor movement in 2021 and 2022.
—
Prarthana Prakash, Fortune, 15 Feb. 2023
Last year, Los Angeles Rams wide receiver Van Jefferson's wife went into labor during the game against the Cincinnati Bengals.
—
Rob Wile, NBC News, 13 Feb. 2023
Just ahead of the game on Sunday, February 12, Hardman took to Twitter to announce that his girlfriend, Chariah Gordon, was going into labor.
—
Hanna Lustig, Glamour, 12 Feb. 2023
Its priorities include child cash benefits, wage subsidies and even reviving the labor movement.
—
Dana Goldstein, BostonGlobe.com, 10 Feb. 2023
Verb
Or because Asian American women are the ones who labor at this edge of the racialized labor market?
—
Mai Nguyen, CNN, 16 Apr. 2021
Beyond the West Coast, though, there are limited safety rules for workers facing extreme heat, even as climate change has worsened conditions for many people who labor outdoors.
—
Tribune News Service, oregonlive, 21 Aug. 2022
One such person, a teen-ager named Borys Romanchenko, was sent from Ukraine to labor in a German coal mine, before being interned in the concentration camps in Buchenwald and Bergen-Belsen.
—
Joshua Yaffa, The New Yorker, 30 Jan. 2023
Gelatin desserts were for the elite who had cooks and servants to labor through the elaborate and time-consuming process of making gelatin, often extracted from the feet of calves or other animal parts.
—
John General, CNN, 19 Nov. 2022
Will labor strife led by pilots become the airline industry's next big obstacle?
—
Dallas News, 27 Dec. 2022
In our own local space-time continuum, a number of companies labor to make wireless power possible using a host of technologies, but there are two strategies that show a lot of promise, one using lasers, another using magnetic resonance.
—
Eric Wolff, Discover Magazine, 1 Nov. 2010
In addition, given that farm owners usually provide meals for those who labor in their fields all day, zhu households also were mostly excluded from trading workers with non-zhu households.
—
Charles Choi, Discover Magazine, 8 Jan. 2018
Workers who labor 55-hour weeks are a third more likely to suffer a stroke than those working fewer than forty hours.
—
Bryan Robinson, Forbes, 1 June 2022
Adjective
Farther north, Midwestern Democrats are coalescing around Chicago's pro-labor history and proximity to perennial battleground states like Michigan and Wisconsin in their case for the nation's third-largest city.
—
Alisa Wiersema, ABC News, 24 Feb. 2023
Biden is the most pro-labor president since Harry Truman, but until now most of the heavy lifting has been done by Jennifer Abruzzo, general counsel at the National Labor Relations Board.
—
Timothy Noah, The New Republic, 17 Feb. 2023
Founded in the 1940s by President Juan Domingo Peron and gaining international prominence via his wife, Eva, Peronism is historically a pro-labor political force with populist leanings that favors state intervention.
—
Patrick Gillespie, Bloomberg.com, 11 Feb. 2023
The older Trumka was a close and powerful ally of Democrats in Washington who sought to advance pro-labor laws and regulations as private-sector union membership declined over the course of the 2000s.
—
Breanne Deppisch, Washington Examiner, 12 Jan. 2023
Wurst was dismayed—at Biden, whose pro-labor oath seemed disingenuous, and at Marty Walsh, the Secretary of Labor, whose past work as a union president in Massachusetts made his betrayal all the more personal.
—
E. Tammy Kim, The New Yorker, 27 Dec. 2022
Still, Senate Democrats would be well-advised to demonstrate enthusiastic support for the sick-leave bill, because Republicans are scrambling to position themselves as more pro-labor on this issue than Democrats.
—
Timothy Noah, The New Republic, 1 Dec. 2022
Siding with the bosses to deny workers paid sick leave and prevent a strike is not pro-labor.
—
Toluse Olorunnipa, Washington Post, 29 Nov. 2022
But Biden chose the fourth and absolute worst option, compromising his credibility as a pro-labor president.
—
Timothy Noah, The New Republic, 1 Dec. 2022
See More
Last Updated:
- Updated example sentences
---
What Did You Just Call Me?
Before we went to her house, Hannah told us her aunt was a flibbertigibbet.

You know what it looks like… but what is it called?
TAKE THE QUIZ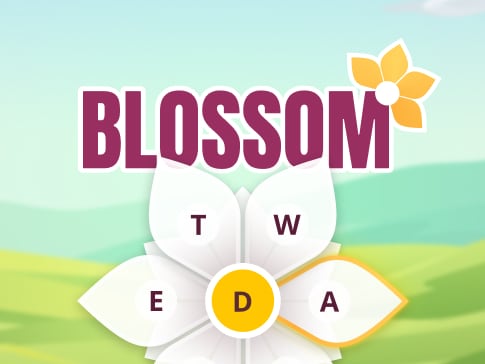 Can you make 12 words with 7 letters?
PLAY