Essential Meaning of label
1
: a piece of paper, cloth, or similar material that is attached to something to identify or describe it
The name is prominently displayed on the label.
You should read the warning label before you take any medicine.
(US) a

mailing label

[=a piece of paper with a mailing address already printed on it]
2
: a word or phrase that describes or identifies something or someone
The word was given the label "obsolete."
Some people describe him as "selfish," but he doesn't deserve that label.
Once you give people labels, it's hard to see them as individuals.
3
: a company that produces musical recordings
a major/independent record label
The band has made records for/on/with several different labels in their career.
Full Definition of label
(Entry 1 of 2)
1
a
: a slip (as of paper or cloth) inscribed and affixed to something for identification or description
The name is prominently displayed on the

label

.
b
: written or printed matter accompanying an article to furnish identification or other information
Read the warning

label

before taking any medicine.
c
: a descriptive or identifying word or phrase: such as
(1)
:
epithet
acquired the

label

of "playboy"
(2)
: a word or phrase used with a dictionary definition to provide additional information
The

label

obsolete is abbreviated obs.
d
: a usually radioactive isotope used in labeling
2
a
(1)
: a brand of commercial recordings issued under a usually trademarked name
(2)
: a company issuing such recordings
The band has made records for several different

labels

.
(3)
: a recording so issued
b
: the brand name of a retail store selling clothing, a clothing manufacturer, or a fashion designer
She only buys clothes with a designer

label

.
3
: an adhesive stamp (as for postage or revenue)
4
: a heraldic charge that consists of a narrow horizontal band with usually three pendants
Definition of label (Entry 2 of 2)
1
a
: to affix a label to
labeled

the switches so as not to confuse them
b
: to describe or designate with or as if with a label
labels

his photos with the date and place they were taken
2
a
: to distinguish (an element or atom) by using an isotope (see

isotope

sense 1

) distinctive in some manner (as in mass or radioactivity)
b
: to distinguish (something, such as a compound or cell) by introducing a traceable constituent (such as a dye or labeled atom)
Farm Idioms Quiz
What does 'poke' refer to in the expression 'pig in a poke'?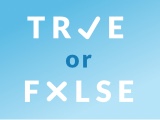 Test your knowledge - and maybe learn something along the way.
TAKE THE QUIZ