Definition of key
(Entry 1 of 5)
1
a
: a usually metal instrument by which the bolt of a lock is turned
b
: any of various devices having the form or function of such a key
a

key

for winding a clock
2
a
: a means of gaining or preventing entrance, possession, or control
b
: an instrumental or deciding factor
the

key

to her success
3
a
: something that gives an explanation or identification or provides a solution
the

key

to a riddle
b
: a list of words or phrases giving an explanation of symbols or abbreviations
a pronunciation

key

in a dictionary
c
: an aid to interpretation or identification :

clue
a

key

to understanding their motivation
4
a
: a part to be depressed by a finger that serves as one unit of a keyboard
also
: a representation of such a key (such as a space delineated on a touch screen)
Tiny

keys

on your iPhone's screen can be difficult to hit accurately.
— Cherlynn Low
b
: one of the levers of a keyboard musical instrument that actuates the mechanism and produces the tones
c
: a lever that controls a vent in the side of a woodwind instrument or a valve in a brass instrument
5
: a system of tones and harmonies generated from a hierarchical scale of seven tones based on a tonic
the

key

of G major
6
a
: characteristic style or tone
b
: the tone or pitch of a voice
c
: the predominant tone of a photograph with respect to its lightness or darkness
7
: a decoration or charm resembling a key
8
: a small switch for opening or closing an electric circuit
a telegraph

key
9
: the set of instructions governing the encipherment and decipherment of messages
an encryption

key
10
: a free-throw area in basketball :

free throw lane
a jump shot from the top of the

key
b
: a keystone in an arch
c
: a small piece of wood or metal used as a wedge or for preventing motion between parts
Definition of key (Entry 2 of 5)
: extremely or crucially important
key

issues
a

key

moment in the game
a

key

member of the staff
Definition of key (Entry 3 of 5)
1
: to lock or secure with or as if with a key :

fasten

: such as
a
: to secure (something, as a pulley on a shaft) by a key
b
: to finish off (an arch) by inserting a keystone
2
: to regulate the musical pitch of
key

the strings
3
: to bring into harmony or conformity : make appropriate :

attune
remarks

keyed

to a situation
5
: to provide with identifying or explanatory cross-references
instructions

keyed

to accompanying drawings
— John Gartner
6
: to make nervous, tense, or excited
—
usually used with up
was too

keyed

up to sleep
7
: to enter or input (text or data) by using a keyboard
keying

changes to a manuscript
—
often used with in or into
key

in a password
information being

keyed

into a database
8
: to be essential to : play the most important part in
defense

keyed

the victory
9
: to vandalize by scratching with a key
someone

keyed

my car door
2
: to observe the position or movement of an opposing player in football in order to anticipate the play
—
usually used with on
The middle linebacker was

keying

on the halfback.
3
: to operate a machine by means of a keyboard :

keyboard
Definition of key (Entry 4 of 5)
: a low island or reef
specifically
: any of the coral islets off the southern coast of Florida
the Florida Keys
Definition of key (Entry 5 of 5)
: a kilogram especially of marijuana or heroin
Buying Guide
Protect your home with smart door locks selected by our Reviews team.
The Great British Vocabulary Quiz
Named after Sir Robert Peel, what are British police called?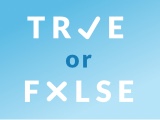 Test your knowledge - and maybe learn something along the way.
TAKE THE QUIZ