Definition of hide
(Entry 1 of 5)
1
a
: to put out of sight :

secrete
hide

a key under the doormat
b
: to conceal for shelter or protection :

shield
They hid him from the police.
2
: to keep secret
hide

the truth
3
: to screen from or as if from view :

obscure
clouds hid the sun
4
: to turn (the eyes or face) away in shame or anger
1
: to remain out of sight
she hid under the bed
—
often used with out
hiding out from the cops
2
: to seek protection or evade responsibility
hides

behind his dark glasses, hoping to avoid being recognized
Definition of hide (Entry 2 of 5)
1
: the skin of an animal whether raw or prepared for use
—
used especially of large heavy skins
buffalo killed for their

hides
boots made of cow

hide
2
: the life or physical well-being of a person
betrayed his friend to save his own

hide
hide or hair
or
hide nor hair
: a trace or visible sign of someone or something
a wife he hadn't seen hide or hair of in over 20 years
— H. L. Davis
Definition of hide (Entry 3 of 5)
: to give a beating to :

flog
Definition of hide (Entry 4 of 5)
Definition of hide (Entry 5 of 5)
: any of various old English units of land area
especially
: a unit of 120 acres
Difficult Spelling Words Quiz
Which is the correct spelling?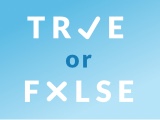 Test your knowledge - and maybe learn something along the way.
TAKE THE QUIZ