Definition of bury
(Entry 1 of 2)
1 : to dispose of by depositing in or as if in the earth buried their pet rabbit in the backyard especially : to inter with funeral ceremonies was buried with full military honors
2a : to conceal by or as if by covering with earth a dog burying a bone buried treasure
b : to cover from view buried her face in her hands Their car was buried under the snow.
3a : to have done with burying their differences
b : to conceal in obscurity buried the retraction among the classified ads
c : submerge, engross —usually used with in buried himself in his books
4 : to put (a playing card) out of play by placing it in or under the dealer's pack
5 sports : to succeed emphatically or impressively in making (a shot) bury a jumper bury a putt
6 : to defeat overwhelmingly They were buried by a score of 15-2.
bury the hatchet
: to settle a disagreement : become reconciled time for them to bury the hatchet and start working together again
Definition of Bury (Entry 2 of 2)
town in Greater Manchester, northwestern England population 172,200
a state of commotion or excitement
Get Word of the Day daily email!
Words from Greek and Roman Mythology Quiz
Boreal comes from the name of the ancient Greek god of which wind?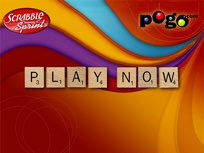 Test Your Knowledge - and learn some interesting things along the way.
TAKE THE QUIZ