Definition of frame
(Entry 1 of 3)
1
: to construct by fitting and uniting the parts of the skeleton of (a structure)

frame

a house
c
: to give expression to :

formulate

frame

a rule that brings order into our perceptions

— Virginia Woolf
d
: to draw up (something, such as a document)

frame

a written constitution
3
a
: to devise (something, such as a criminal charge) falsely

frame

a case against a neighbor to get rid of him
b
: to contrive the evidence against (an innocent person) so that a verdict of guilty is assured He claims that he was framed for the murder.
4
: to fit or adjust especially to something or for an end :

arrange

framed the test to evaluate students' understanding of the material
6
: to enclose in a frame

frame

a picture
also
: to enclose as if in a frame
a face framed in a wealth of auburn hair
Definition of frame (Entry 2 of 3)
1
a
: something composed of parts fitted together and united
2
a
: the underlying constructional system or structure that gives shape or strength (as to a building)
3
obsolete
: the act or manner of framing
4
a
: a machine built upon or within a framework a spinning

frame
b
: an open case or structure made for admitting, enclosing, or supporting something a window

frame
c
(1)
: a part of a pair of glasses that holds one of the lenses
(2)
frames
plural
: that part of a pair of glasses other than the lenses
d
: a structural unit in an automobile chassis supported on the axles and supporting the rest of the chassis and the body
b
: the matter or area enclosed in such a border: such as
(1)
: one of the squares in which scores for each round are recorded (as in bowling)
also
: a round in bowling
(2)
: an individual drawing in a comic strip usually enclosed by a bordering line
(3)
: one picture of the series on a length of film
(4)
: a complete image for display (as on a television set)
c
: an inning in baseball
e
: an event that forms the background for the action of a novel or play
Definition of frame (Entry 3 of 3)
: having a wood frame

frame

houses
to complain fretfully
Get Word of the Day daily email!
What's that Smell?! Quiz
Someone who is hircine smells like a: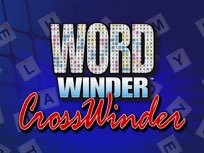 Test Your Knowledge - and learn some interesting things along the way.
TAKE THE QUIZ