felt
ˈfelt
;
feeling
Synonyms of feel
Example Sentences
Verb
He felt a sudden pain in his leg.
I could feel the warmth of the sun.
I felt someone tap my shoulder.
Do you feel a draft?
She felt the fabric to see if it was wool.
Your ribs are bruised, but I don't feel any broken bones.
Noun
the feel of old leather
Although the table is brand-new, it has the look and feel of an antique.
He liked the feel of the sun on his face.
See More
Recent Examples on the Web
Verb
However, new hires or periods of growth can cause some existing employees to feel unsettled.
—
Karla Reffold, Forbes, 25 Jan. 2023
My working theory is that viewers have been starved for the collectivity and community of the festival, and are eager to once again feel like a participant in an experience rather than a solo culture fan.
—
Natalia Winkelman, BostonGlobe.com, 25 Jan. 2023
With so many brands entering the space, golfers have an endless selection of fun and exciting shirts to feel confident and showcase personality.
—
Michael Loré, Robb Report, 24 Jan. 2023
As parents navigate this complicated landscape, mothers seem to feel most subjected to scrutiny by others.
—
Caitlin Gibson, Washington Post, 24 Jan. 2023
After the game, the 26-year-old said an injury to his right elbow in Week 9 did not play a part in the loss, and had recently begun to feel better.
—
Jason Hahn, Peoplemag, 24 Jan. 2023
And no community should be made to feel ashamed for demanding the government attention and resources necessary to prevent future harm.
—
Erika D. Smithcolumnist, Los Angeles Times, 24 Jan. 2023
That might begin to feel like a fairytale, a beautiful but unreachable goal for places in which car ownership is literally etched into the landscape through roads and parking lots.
—
WIRED, 24 Jan. 2023
Tim Giuliani, president of the Orlando Economic Partnership, said it's important for employers and employees to feel safe, and concerns associated with shootings and crime could harm efforts to lure companies here.
—
Ryan Gillespie, Orlando Sentinel, 23 Jan. 2023
Noun
The successor to the TT460, which won the Design Innovation Award in 2020, the compact TT420 has the feel of a much larger boat.
—
Rachel Cormack, Robb Report, 23 Jan. 2023
Aside from a handful of premium events like Grand Slams and some of the Masters 1000 competitions, many tennis tournaments still have the feel of mid-tier minor league baseball.
—
Lauren Hirsch, New York Times, 21 Jan. 2023
That's why prioritizing the feel of writing on your new tablet is so important.
—
Zoë Hannah, Popular Mechanics, 20 Jan. 2023
San Francisco knocked Dallas out of the playoffs last season in the first round so, in a sense, this has the feel of a rematch.
—
Staff Writer Follow, Los Angeles Times, 20 Jan. 2023
Bally Casino strives to bring the feel of Atlantic City to the user experience with offerings such as online casino, live dealer games, online slots, online bingo and even free daily games.
—
Chris Ilenstine, Chicago Tribune, 17 Jan. 2023
Sharon Van Etten, Maggie Rogers) to capture the sound and feel of the album.
—
Jon Freeman, Rolling Stone, 17 Jan. 2023
Depending on how one chose to look at it, the torrential downpours across the city of Los Angeles either threatened the vibe or enhanced the London-like feel of the festivities.
—
Chris Gardner, The Hollywood Reporter, 15 Jan. 2023
Preserve the fluffy feel of your bath towels with a folding method that helps prevent extra wear.
—
Jessica Bennett, Better Homes & Gardens, 13 Jan. 2023
See More
Last Updated:
- Updated example sentences
Namesake of the leotard, Jules Léotard had what profession?

You know what it looks like… but what is it called?
TAKE THE QUIZ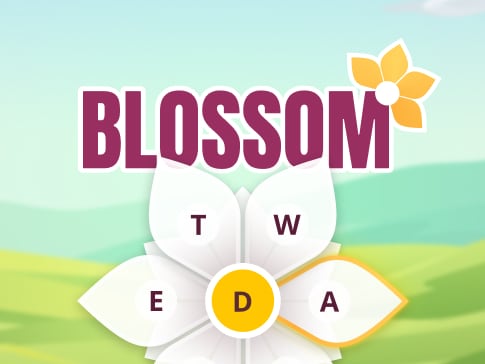 Can you make 12 words with 7 letters?
PLAY