Essential Meaning of factor
1
: something that helps produce or influence a result : one of the things that cause something to happen
There were several factors contributing to their recent decline.
Poor planning was a major factor in the company's failure.
Cost was the

decisive/deciding/determining factor

in their decision. [=the most important reason for their decision]
2
mathematics
: a number that evenly divides a larger number
6, 4, 3, and 2 are factors of 12.
3
: an amount by which another amount is multiplied or divided
Costs increased/decreased by a factor of 10. [=costs were 10 times higher/lower than they had been]
Full Definition of factor
(Entry 1 of 2)
Definition of factor (Entry 2 of 2)
2
a
: to include or admit as a factor
—
used with in or into
factor

inflation into our calculations
b
: to exclude as a factor
—
used with out
Farm Idioms Quiz
What does 'poke' refer to in the expression 'pig in a poke'?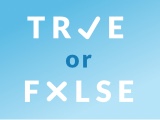 Test your knowledge - and maybe learn something along the way.
TAKE THE QUIZ