1
a
: to take place, come about, or turn out by chance :

happen
Example Sentences
Noun
This is the chance of a lifetime!
Everyone deserves a fair chance of winning the award.
If you give me a chance, I know I can do a good job.
We didn't have much chance to talk about it.
There's a good chance that we'll finish on time.
If you are free tonight, is there any chance you could join me for dinner?
Which cards you're given is simply a matter of chance.
Verb
He couldn't chance playing with a broken toe.
I don't think we should chance driving in this snowstorm.
See More
Recent Examples on the Web
Noun
The hope for fans, initially, was the chance to get to send Michigan football out of its final home game in 2022 with momentum.
Tony Garcia, Detroit Free Press, 19 Nov. 2022
In July, Marvel Studios Kevin Feige told The Hollywood Reporterthat the third installment would be a chance to expand on the franchise's two previous films.
Ryan Gajewski, The Hollywood Reporter, 19 Nov. 2022
If your team is a mid-major, there's a good chance ESPN+ will be broadcasting their games.
oregonlive, 19 Nov. 2022
Which means there's no chance of Bama winning its seventh national title since Nick Saban arrived 15 years ago.
Arkansas Online, 19 Nov. 2022
In theory, the bye is supposed to be a chance to reset and refresh.
Julian Benbow, BostonGlobe.com, 19 Nov. 2022
There is no chance Republicans will back a comprehensive package that yokes together legalization with dramatic increases in immigrant inflows, and there are no Democratic votes for cutting off the nation's supply of foreign talent.
Reihan Salam, WSJ, 18 Nov. 2022
There's a decent chance dad is still lugging around some old tech, like DVD players (or even Blu-Ray).
Mike Richard, Men's Health, 18 Nov. 2022
For Liberty's volleyball team, Thursday night was a chance to put an exclamation point on a spectacular season.
Mike Frainie, Baltimore Sun, 17 Nov. 2022
Verb
When the mayoral race for a small Kentucky city ended in a tie, city officials turned to chance to determine the winner.
Meredith Deliso, ABC News, 11 Nov. 2022
But neither will want to leave matters to chance in that way.
Eddie Timanus, USA TODAY, 31 Oct. 2022
Not willing to leave her opportunity to take part in the democratic process to chance, Bexar County resident Olivia Garza always votes early.
San Antonio Express-News, 24 Oct. 2022
The Suns had to chance to close out the Blazers in overtime, but didn't.
Duane Rankin, The Arizona Republic, 21 Oct. 2022
The stakes are much too high to leave these things to chance, or to the lucre-sniffing incentives of capital.
WIRED, 21 Oct. 2022
After a lackluster finish last week at Texas Motor Speedway, Chase Elliott didn't want to leave playoff advancement to chance with the Roval at Charlotte Motor Speedway looming in the Round of 12.
al, 2 Oct. 2022
Congress doesn't want to leave that to chance next time.
Joel Mathis, The Week, 23 Sep. 2022
Neither party is leaving anything to chance, with the Republican Governors Association reserving $3.7 million in ads and other support between Oct. 12 and Election Day.
Tal Axelrod, ABC News, 27 Oct. 2022
See More
Last Updated:
- Updated example sentences
Which of the following best describes an easily irritated person?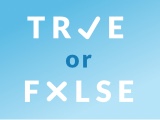 Test your knowledge - and maybe learn something along the way.
TAKE THE QUIZ