Definition of bounce
(Entry 1 of 2)
2
: to cause to rebound or be reflected

bounce

a ball

bounce

a light ray off a reflector
b
: to expel precipitately from a place
c
: to eliminate from a competition by defeating was

bounced

from the tournament in the first round
4
: to issue (a check) drawn on an account with insufficient funds
5
: to present (something, such as an idea) to another person to elicit comments or to gain approval

—

usually used with off
6
: to return (an email) to the sender with notification of failed delivery Other potential authors proved simply too hard to reach. E-mails got

bounced

back, and many phone calls never went through.

— Clark Boyd
1
: to rebound or reflect after striking a surface (such as the ground)
2
: to recover from a blow or a defeat quickly

—

usually used with back
3
: to be returned by a bank because of insufficient funds in a checking account His checks

bounced

.
4
a
: to leap suddenly :

bound
b
: to walk with springing steps
5
: to hit a baseball so that it hits the ground before it reaches an infielder
6
of an email
: to return to the sender with notification of failed delivery Gonzalez had the wrong addresses for the local executives, and his emails

bounced

back.

— David Wenner
7
: to go quickly and usually repeatedly from one place, situation, job, etc., to another The story

bounces

from one parallel universe to the next …

— Digby Diehl

In the past year, he's been the most visible rapper in the world,

bouncing

around the globe …

— Christian Hoard
Definition of bounce (Entry 2 of 2)
1
: the act or action of bouncing off the ground or another surface : a rebound off a surface caught the ball on the second

bounce

… his liner … to right-center took an odd

bounce

off the wall.

— Rob Maaddi
2
: a sudden increase or improvement in rating or value As Gore rode his post-convention

bounce

, the media started eyeballing Bush for signs of anxiety.

— Michelle Cottle
3
: a lively or energetic quality :

verve

,

liveliness

full of

bounce

and enthusiasm still has plenty of

bounce

in his step
4
:
bluster
sense 3
In William II the bullying spirit has developed into

bounce

and swagger…
— E. H. C. Oliphant
The Exceptions Quiz III
Which of these words does not mean "nonsense"?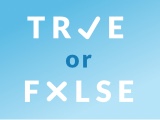 Test your knowledge - and maybe learn something along the way.
TAKE THE QUIZ