Definition of bluster
(Entry 1 of 2)
1 : to talk or act with noisy swaggering threats brags and blusters but rarely does what he says he'll do
2a : to blow in stormy noisy gusts a cold, blustering wind
b : to be windy and boisterous … when autumn blusters and the orchard rocks.— Robert Browning
1 : to utter with noisy self-assertiveness "I don't want to hear it!" he blustered.
2 : to drive or force by blustering … trying to bluster us into the belief that they are much better than they look.— F. A. Swinnerton
Definition of bluster (Entry 2 of 2)
1 : a violent boisterous blowing … the strong breeze driving them was setting up a bluster on the water.— Rose Thurburn
2 : violent commotion They do their work without bluster or ostentation.— Stanley Walker
3 : loudly boastful or threatening speech growing tired of his macho bluster
by force of circumstances
Get Word of the Day daily email!
Difficult Vocab Quiz
Which is a synonym of discomfit?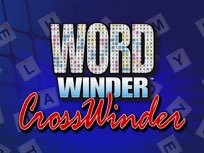 Test Your Knowledge - and learn some interesting things along the way.
TAKE THE QUIZ