borrowed
;
borrowing
;
borrows
1
a
: to receive with the implied or expressed intention of returning the same or an equivalent
borrow

a book from the library
borrowed

a dollar
borrowing

a cup of sugar from a neighbor
b
finance
: to borrow (money) with the intention of returning the same plus interest (see

interest

entry

1

sense 3a

)
borrow

money from the bank
2
a
: to appropriate for one's own use
borrow

a metaphor from Shakespeare
3
mathematics
: to take (one) from a digit of the minuend in arithmetical subtraction in order to add as 10 to the digit holding the next lower place
4
: to adopt into one language from another
The English word "entrepreneur" was

borrowed

from French.
5
dialect
:
lend
Borrow me your pencil.
: to borrow something
borrows

heavily from Nietzsche
borrow trouble
: to do something unnecessarily that may result in adverse reaction or repercussions
Great Words for Scrabble
Which of the following Q-without-U words means the number five in cards or dice?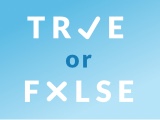 Test your knowledge - and maybe learn something along the way.
TAKE THE QUIZ