Synonyms of alarm
1
usually
alarum
,
archaic
: a call to arms
… the angry trumpet sounds alarum …
—
William Shakespeare
2
: a signal (such as a loud noise or flashing light) that warns or alerts
also
: a device that signals
set the

alarm

to wake me at seven
3
: sudden sharp apprehension and fear resulting from the perception of imminent danger
variants
or less commonly
alarum
alarmed
also
alarumed
;
alarming
also
alaruming
;
alarms
also
alarums
Example Sentences
Noun
The alarm went off when he opened the door.
The whole town heard the alarm.
She set the alarm for six o'clock.
The alarm went off at six o'clock.
The rumors caused widespread alarm and concern.
His parents have expressed alarm about his safety.
The new developments are being viewed with alarm.
She looked around in alarm when she heard the noise.
The dog's barking gave the alarm and the intruders were caught.
A passerby saw the intruders and raised the alarm.
Verb
I didn't mean to alarm you.
The rapid spread of the disease has alarmed many people.
See More
Recent Examples on the Web
Noun
Authorities are working to determine whether a two-alarm fire at the Sherry-Netherland Hotel is linked to the arrest of Guo, multiple law enforcement sources told ABC News.
—
Aaron Katersky, ABC News, 15 Mar. 2023
The three-alarm fire at the Valley River Inn on Feb. 28 ignited on the second floor late that morning before spreading to the third floor, reported the Register-Guard, part of the USA TODAY Network.
—
Ashley R. Williams, USA TODAY, 15 Mar. 2023
That nod came as Yao led an effort to salvage the museum's artifacts following a five-alarm fire in its research space earlier that year.
—
Thomas Floyd, Washington Post, 13 Mar. 2023
Firefighters battled a five-alarm fire in a Townsend home Sunday morning, according to authorities.
—
Haley Hersey, BostonGlobe.com, 12 Mar. 2023
At least seven people have been injured in a five-alarm fire in the Bronx which required the attention of 200 firefighters.
—
Samantha Murphy Kelly, CNN, 9 Mar. 2023
The spokesperson said the issue was one of national concern, citing an e-bike battery that reportedly sparked a five-alarm fire in New York City last weekend.
—
City News Service, San Diego Union-Tribune, 7 Mar. 2023
New York City firefighters on Sunday battled a five-alarm fire that officials believe was started by the battery of an e-bike.
—
Bradford Betz, Fox News, 6 Mar. 2023
Yesterday, an e-bike battery started a five-alarm fire that destroyed a Bronx supermarket located on Grand Concourse and 181st Street.
—
Andrew Blankstein, NBC News, 6 Mar. 2023
Verb
But reports of corruption are likely to alarm many in Western capitals, which have sent huge sums of money to Ukraine to balance the economic catastrophe of the war.
—
Adam Taylor, Washington Post, 26 Jan. 2023
The 23-year-old star landing at No. 9 should not alarm fans.
—
Dallas News, 21 Feb. 2023
Because his father had contracted the virus shortly before his own diagnosis, William didn't want to alarm the public any further with the news of him also falling ill.
—
Janine Henni, Peoplemag, 13 Feb. 2023
The railroad tycoons' expanding reach began to alarm some politicians, including in California.
—
Ryan Fonsecastaff Writer, Los Angeles Times, 26 Jan. 2023
The situation at the Zaporizhzhia nuclear plant, which has faced heavy shelling, continues to alarm international leaders.
—
Rachel Pannett, Washington Post, 22 Nov. 2022
For reasons too boringly intricate to explain, he is summoned to our modern world to fight once again, but his methods of dealing justice are Old Testament enough to alarm a bunch of other caped crusaders, who swoop in to try to civilize him.
—
David Sims, The Atlantic, 19 Oct. 2022
Yet the plans did not appear to overly alarm the authorities.
—
Simon Romero, New York Times, 13 Jan. 2023
The idea of returning to the Quantum Realm and dealing with the people who live on the subatomic plane of existence immediately seems to alarm Janet in the trailer.
—
Charles Pulliam-moore, The Verge, 10 Jan. 2023
See More
Last Updated:
- Updated example sentences
---
Challenging Standardized Test Words, Vol. 2
The business's new computer system proved not to be a panacea.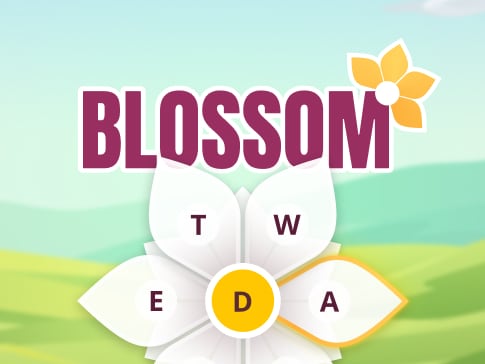 Can you make 12 words with 7 letters?
PLAY