1a : to concur in (something, such as an opinion) : admit, concede They agreed that he was right.
b : to consent to as a course of action She agreed to sell him the house.
2 chiefly British : to settle on by common consent : arrange … I agreed rental terms with him …— Eric Bennett
1 : to accept or concede something (such as the views or wishes of another) agree to a plan
2a : to achieve or be in harmony (as of opinion, feeling, or purpose) We agree in our taste in music.
b : to get along together
c : to come to terms agree on a fair division of profits
3a : to be similar : correspond Both copies agree.
b : to be consistent The story agrees with the facts.
4 : to be fitting, pleasing, or healthful : suit This climate agrees with him.
5 grammar : to have an inflectional form denoting identity or other regular correspondence in a grammatical category (such as gender, number, case, or person)
amusing and light sparring with words
Get Word of the Day daily email!
Late Autumn 2018 Words of the Day Quiz
Which is a synonym of yahoo?

Test your visual vocabulary with our 10-question challenge!
TAKE THE QUIZ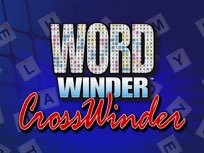 Test Your Knowledge - and learn some interesting things along the way.
TAKE THE QUIZ