Definition of aggregate
(Entry 1 of 3)
: formed by the collection of units or particles into a body, mass, or amount : collective: such as
a(1) : clustered in a dense mass or head an aggregate flower
(2) : formed from several separate ovaries of a single flower aggregate fruit
b : composed of mineral crystals of one or more kinds or of mineral rock fragments
c : taking all units as a whole aggregate sales
Definition of aggregate (Entry 2 of 3)
1 : to collect or gather into a mass or whole The census data were aggregated by gender.
2 : to amount to (a whole sum or total) : total audiences aggregating several million people
Definition of aggregate (Entry 3 of 3)
in the aggregate
: considered as a whole : collectively Dividends for the year amounted in the aggregate to 25 million dollars.
to deposit or conceal in a hiding place
Get Word of the Day daily email!
Name that Food Quiz
Name these cookies!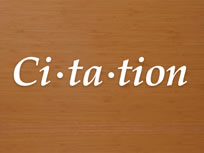 Test Your Knowledge - and learn some interesting things along the way.
TAKE THE QUIZ