Synonyms of store
Example Sentences
Verb
I stored my furniture until I found a new apartment.
She stores her jewels in a safe.
The wine should be stored at room temperature.
The solar panels store energy.
They're studying how our brains store memories.
Noun
I'm going to the store to buy groceries.
The stores are always crowded around the holiday season.
Adjective
preferred homemade bread to store brands
See More
Recent Examples on the Web
Verb
Photo negatives degrade over time and are cumbersome to store.
—
Jessica Bennett, Better Homes & Gardens, 13 Jan. 2023
Such a plan will simultaneously mitigate flooding and help the American West store more water despite a climate gone haywire.
—
WIRED, 13 Jan. 2023
Companies of all kinds store consumer information on servers connected to the internet.
—
Dallas News, 7 Dec. 2022
The bacteria store these snippets in order to enhance their innate immunity from future threats.
—
Markham Heid, Time, 6 Dec. 2022
But when the price of the fuel and electricity needed to power the generators that make and store ice goes up, so does the cost of a bag of ice — from about $1 to $1.40 over the past few months.
—
Elian Peltier, New York Times, 26 Dec. 2022
This inflatable gymnastics mat can be pumped up and deflated in less than a minute and easily folds up to store.
—
Kathleen Willcox, Popular Mechanics, 22 Dec. 2022
To combat water scarcity, the park will be irrigated with treated wastewater supplied by a plant nearby, and a 3.7-acre lake -- repurposed from the former Olympic canoe and kayak area -- will collect and store stormwater.
—
Nell Lewis, CNN, 25 Nov. 2022
The legislation places the onus of responsibility on the cryobanks, agencies, and clinics that collect and store donor sperm and eggs, charging them with updating donor records and contact information every three years.
—
Sarah Todd, Quartz, 3 Nov. 2022
Noun
On its Windows 10 store page, a disclaimer states that Microsoft will support Windows 10 until October 14, 2025.
—
WIRED, 28 Jan. 2023
The store was closed in 2020 to allow founder and CEO of The Phluid Project Rob Smith to spend more time on education.
—
Sharon Edelson, Forbes, 28 Jan. 2023
Succulents are plants that store moisture in fleshy leaves or stems to survive periods of drought.
—
Nicole Sours Larson, San Diego Union-Tribune, 28 Jan. 2023
Tens of thousands of ATMs in Germany store around $55,000 to $110,000 in them.
—
Benjamin Weinthal, Fox News, 28 Jan. 2023
When the November earthquake struck, Briers, 55, was working at the store, whose central seating area acts as an informal workers cafeteria.
—
J. David Goodman, BostonGlobe.com, 28 Jan. 2023
One store in West Hollywood, for example, displayed roughly thirty flavors of Elf Bars and at least twenty flavors of Flum, two of the most prevalent vape brands.
—
Nicholas Florko, STAT, 27 Jan. 2023
The German town is also known for the biggest Christmas store in the world, Bronner's Christmas Wonderland.
—
Nour Rahal, Detroit Free Press, 27 Jan. 2023
The virus' incessant shape-shifting has more completely demolished the store of effective drugs that can save them from severe illness or death with COVID-19.
—
Melissa Healystaff Writer, Los Angeles Times, 27 Jan. 2023
Adjective
And online and other non-store sales are expected to increase between 10% and 12%.
—
Ivana Pino, Fortune, 20 Dec. 2022
Choose from a selection of popular and high-performing stocks, or let your recipient pick their own investment with a choose-your-own-adventure card. Give your recipient a host of options with a multi-store gift card.
—
Lizz Schumer, Good Housekeeping, 22 Sep. 2022
Retail sales strong year-over-year Retail sales categories that performed well year-over-year (YoY) in April include non-store commerce and apparel/accessories, up 11.3% and 11.2% respectively.
—
Shelley E. Kohan, Forbes, 17 May 2022
Motor vehicle sales were down 1.9%, and volatile non-store retail sales, or online sales, fell sharply at 6.4%.
—
CBS News, 14 Apr. 2022
Bose began selling direct-to-consumer hearing aids for $849 a pair via its website and a limited number of other non-store channels last year.
—
Amara Omeokwe, WSJ, 5 Feb. 2022
Many of the new businesses were concentrated in the non-store retail sector, which includes e-commerce, truck transportation, and accommodation and food services.
—
Megan Cerullo, CBS News, 29 June 2021
The group expects that online and other non-store sales, which are included in the total, will increase between 11% and 15%.
—
oregonlive, 26 Dec. 2021
Included in the total are online and non-store sales, NRF projects an increase between 11% and 15% totaling between $218.3 billion and $226.2 billion.
—
Brad Adgate, Forbes, 11 Nov. 2021
See More
Last Updated:
- Updated example sentences
---
Commonly Confused Words Quiz
I went to the ______ store to buy a birthday card.

You know what it looks like… but what is it called?
TAKE THE QUIZ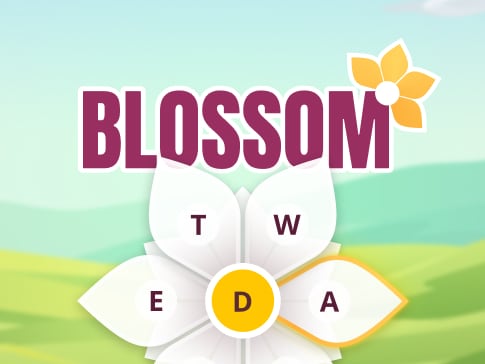 Can you make 12 words with 7 letters?
PLAY