Definition of prone
(Entry 1 of 2)
1
: having a tendency or inclination : being likely
—
often used with to
prone

to forget names
His relatives are

prone

to heart disease.
Those batteries are

prone

to corrosion.
a process that's

prone

to error
… a great quarterback

prone

to the occasional, inevitable mistake.
— John McGrath
This means the results should be interpreted cautiously, as smaller sample sizes are

prone

to being influenced by chance.
— nhs.uk
—
often used in combination
accident-

prone
a drought-

prone

region
2
a
: having the front or ventral surface of a body facing downward : lying with the chest and stomach positioned downward
a patient placed in a

prone

position
The victim was lying

prone

in the street.
b
: lying flat or prostrate
prone

stems
Definition of prone (Entry 2 of 2)
1
transitive,
medical
: to place (oneself or another person) in a prone position with the chest and stomach facing downward especially to increase blood oxygenation
Ventilated patients are typically

proned

for 16 hours, but at Mass General, Dr. [C. Corey] Hardin said, some are

proned

for 24 or 48 hours.
— Pam Belluck
If patients are alert, they can turn, or

prone

, themselves every couple hours. If they're ventilated, it could take a team of up to half a dozen health care workers 20 minutes to carefully

prone

a patient, who might then stay on their stomach for up to 24 hours.
— Mallory Moench
— see also

proning

entry

1
2
a
transitive
: to cause or order (a person) to lie flat on the ground with the face and stomach facing downward
They were

proned

and handcuffed.
He was ordered to

prone

himself.
—
often used with out
… [Sergeant Jeremy] Glass said handcuffing in the prone position is the method that is taught under the state's Basic Law Enforcement Training standards. …"Subjects end up being

proned

out in about 60% of physical force encounters …," Glass said.
— John Henderson
Humboldt County Sheriff's Office Lt. Steve Knight said deputies found the man …. Two deputies drew their firearms and "

proned

him out at gunpoint," Knight said … .
— Luke Ramseth
b
intransitive
: to lie flat on one's stomach on the ground
—
usually used with out
He immediately

proned

out when told to do so.
Name That Food
Name these cookies!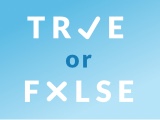 Test your knowledge - and maybe learn something along the way.
TAKE THE QUIZ