Definition of objective
(Entry 1 of 2)
1a : relating to or existing as an object of thought without consideration of independent existence —used chiefly in medieval philosophy
b : of, relating to, or being an object, phenomenon, or condition in the realm of sensible experience independent of individual thought and perceptible by all observers : having reality independent of the mind objective reality … our reveries … are significantly and repeatedly shaped by our transactions with the objective world.— Marvin Reznikoff — compare subjective sense 3a
c of a symptom of disease : perceptible to persons other than the affected individual objective arthritis — compare subjective sense 4c
d : involving or deriving from sense perception or experience with actual objects, conditions, or phenomena objective awareness objective data
2 : relating to, characteristic of, or constituting the case of words that follow prepositions or transitive verbs The pronoun her is in the objective case in the sentence "I saw her."
3a : expressing or dealing with facts or conditions as perceived without distortion by personal feelings, prejudices, or interpretations objective art an objective history of the war an objective judgment
b of a test : limited to choices of fixed alternatives and reducing subjective factors to a minimum Each question on the objective test requires the selection of the correct answer from among several choices.
Definition of objective (Entry 2 of 2)
to enclose within walls
Get Word of the Day daily email!
Late Autumn 2018 Words of the Day Quiz
Which is a synonym of yahoo?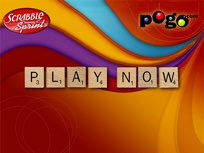 Test Your Knowledge - and learn some interesting things along the way.
TAKE THE QUIZ