Definition of general
(Entry 1 of 2)
1 : involving, applicable to, or affecting the whole
2 : involving, relating to, or applicable to every member of a class, kind, or group the general equation of a straight line
3 : not confined by specialization or careful limitation a general outline
4 : belonging to the common nature of a group of like individuals : generic the general characteristics of a species
5a : applicable to or characteristic of the majority of individuals involved : prevalent the general opinion
b : concerned or dealing with universal rather than particular aspects
6 : relating to, determined by, or concerned with main elements rather than limited details bearing a general resemblance to the original
7 : holding superior rank or taking precedence over others similarly titled the general manager
Definition of general (Entry 2 of 2)
in general
: for the most part : generally In general, things are going as planned.
something that serves to warn or remind
Get Word of the Day daily email!
Autumn Words of the Day 2018
Which is a synonym of fugacious?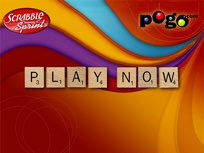 Test Your Knowledge - and learn some interesting things along the way.
TAKE THE QUIZ