Definition of devil
(Entry 1 of 2)
1 often capitalized : the personal supreme spirit of evil often represented in Christian belief as the tempter of humankind, the leader of all apostate angels, and the ruler of hell —usually used with the —often used as an interjection, an intensive, or a generalized term of abuse what the devil is this?the devil you say!
2 : an evil spirit : demon
3a : an extremely wicked person : fiend
b archaic : a great evil
4 : a person of notable energy, recklessness, and dashing spirit also : one who is mischievous those kids are little devils today
5 : fellow —usually used in the phrases poor devil, lucky devil
6a : something very trying or provoking having a devil of a time with this problem
b : severe criticism or rebuke : hell —used with the I'll probably catch the devil for this
c : the difficult, deceptive, or problematic part of something the devil is in the details
between the devil and the deep blue sea
: faced with two equally objectionable alternatives
devil to pay
: severe consequences —used with the there'll be the devil to pay if we're late
deviled
or
devilled
;
deviling
or
devilling
\
ˈde-​və-​liŋ

,

ˈdev-​liŋ
\
Definition of devil (Entry 2 of 2)
1 : to season highly deviled eggs
the figure or shape of a crescent moon
Get Word of the Day daily email!
Late Autumn 2018 Words of the Day Quiz
Which is a synonym of yahoo?

Test your visual vocabulary with our 10-question challenge!
TAKE THE QUIZ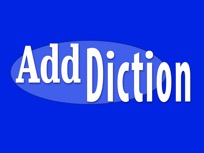 Test Your Knowledge - and learn some interesting things along the way.
TAKE THE QUIZ