Definition of hell
(Entry 1 of 2)
2
a
: a place or state of misery, torment, or wickedness
war is

hell
— W. T. Sherman
b
: a place or state of turmoil or destruction
all

hell

broke loose
d
: unrestrained fun or sportiveness
the kids were full of

hell
—
often used in the phrase for the hell of it especially to suggest action on impulse or without a serious motive
decided to go for the

hell

of it
e
: an extremely unpleasant and often inescapable situation
rush-hour

hell
3
archaic
: a tailor's receptacle
4
—
used as an interjection
hell

, I don't know!
or as an intensive
hurts like

hell
funny as

hell
—
often used in the phrase hell of a
it was one

hell

of a good fight
or hell out of
scared the

hell

out of him
or with the or in
moved way the

hell

up north
what in

hell

is wrong, now?
from hell
: being the worst or most dreadful of its kind a vacation from hell
hell on
: very hard on or destructive to the constant traveling is hell on your digestive system
hell or high water
: difficulties of whatever kind or size will stand by her convictions come hell or high water
hell to pay
: dire consequences if he's late there'll be hell to pay
what the hell
—
used interjectionally to express a lack of concern about consequences or risks
it might cost him half his estate … but what the hell
— N. W. Aldrich born 1935
Definition of Hell (Entry 2 of 2)
Stefan (Walter) 1962–     German (Romanian-born) chemist
Name that Thing: Flower Edition
Name that flower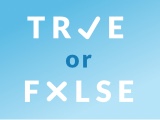 Test your knowledge - and maybe learn something along the way.
TAKE THE QUIZ