1
—
used to make a statement or question more forceful
Let's get the hell out of here.
(chiefly US) They moved way the hell up north.
What the hell is going on?
2
—
used to say in an angry and forceful way that one will not do something, does not agree, etc.
"It's your fault!" "The hell it is!"
Name That Food
Name these cookies!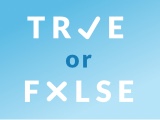 Test your knowledge - and maybe learn something along the way.
TAKE THE QUIZ