1 : to pass from a higher place or level to a lower one descended from the platform
2 : to pass in discussion from what is logically prior or more comprehensive descends from the general to the specific
3a : to originate or come from an ancestral stock or source : derive descends from an old merchant family
b : to pass by inheritance a desk that has descended in the family
c : to pass by transmission songs descended from old ballads
4a : to incline, lead, or extend downward the road descends to the river
b physiology : to conduct nerve impulses away from the brain … lesions that interrupt the descending pathways from the cortex or brain stem produce weakness in voluntary movements …— Claude Ghez and John Krakauer
5a : to swoop or pounce down (as in a sudden attack) a hawk descending upon its prey
b : to appear suddenly and often disconcertingly as if from above reporters descended on the candidate
6 : to proceed in a sequence or gradation from higher to lower or from more remote to nearer or more recent Their scores were listed in descending order.
7a : to lower oneself in status or dignity : stoop
b : to worsen and sink in condition or estimation He descended into a deep depression. descended to poverty descend into chaos
c : to pass from higher to lower musical notes The harmony descends chromatically.
1 : to pass, move, or climb down or down along descending the staircase
2 : to extend down along a narrow scar descended her arm
not any or not one
Get Word of the Day daily email!
Great Scrabble Words—A Quiz
Which of the following Q-without-U words means the number five in cards or dice?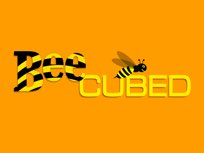 Test Your Knowledge - and learn some interesting things along the way.
TAKE THE QUIZ