Definition of count
(Entry 1 of 3)
1a : to indicate or name by units or groups so as to find the total number of units involved : number Count the pages of the manuscript.
b : to name the numbers in order up to and including Count ten.
c : to include in a tallying and reckoning about 100 present, counting children
d : to call aloud (beats or time units) Count cadence. Count the eighth notes.
b : to record as of an opinion or persuasion Count me as uncommitted.
3 : to include or exclude by or as if by counting Count me in.
1a : to recite or indicate the numbers in order by units or groups count by fives
b : to count the units in a group She was interrupted while she was counting.
2 : to rely or depend on someone or something —used with on He counted on his parents to help with the expenses.
4a : to have value or significance These are the people who really count. His opinions don't count for much.
b : to deserve to be regarded or considered a job so easy it hardly counts as work
and counting
: with more to come in business for 50 years and counting
count heads
or
count noses
: to count the number present
count on
: to look forward to as certain : anticipate counted on winning
Definition of count (Entry 2 of 3)
3a : allegation, charge specifically : one separately stating the cause of action or prosecution in a legal declaration or indictment guilty on all counts
b : a specific point under consideration : issue disagreeing on this count
4 : the total number of individual things in a given unit or sample obtained by counting all or a subsample of them bacteria count
5a : the calling off of the seconds from one to ten when a boxer has been knocked down He took a count of nine before getting up.
b : the number of balls and strikes charged to a baseball batter during one turn The count stood at 3 and 2.
c : score tied the count with a minute to play
6a : a measurement of the thickness or fineness of yarn by determining the number of hanks or yards per pound it produces
b : the number of threads per square inch in a cloth
Definition of count (Entry 3 of 3)
: a European nobleman whose rank corresponds to that of a British earl
to clear from alleged fault or guilt
Get Word of the Day daily email!
Difficult Vocab Quiz
Which is a synonym of discomfit?

Test your knowledge - and maybe learn something along the way.
TAKE THE QUIZ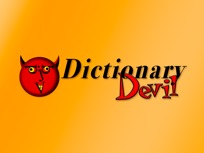 Test Your Knowledge - and learn some interesting things along the way.
TAKE THE QUIZ