Definition of brief
(Entry 1 of 3)
Definition of brief (Entry 2 of 3)
1a : an official letter or mandate (see mandate entry 1 sense 1) especially, Roman Catholicism : a papal letter less formal than a bull
b : a specific instruction or responsibility his brief was to strengthen the army
2a : a concise article (as in a newspaper) a news brief
c law : a concise statement of a client's case made out for the instruction of an attorney usually by a law clerk
3 : an outline of an argument especially, law : a formal written presentation of an argument that sets forth the main points with supporting precedents and evidence a legal brief filed a brief
4 briefs plural [ 1brief ] : short snug pants or underpants wearing briefs
in brief
: in a few words : briefly today's news in brief
briefed
;
briefing
;
briefs
Definition of brief (Entry 3 of 3)
1 : to make an abstract or abridgment of brief a report summarized northeastern Siberian archaeology and has briefed many normally unavailable sources— Wendell Oswalt
2a : to give final precise instructions to were briefed before their mission
b : to coach thoroughly in advance
c : to give essential information to The president is being briefed by his advisors.
3 : to discuss (something, such as a military operation) in a briefing briefed the mission
playful or foolish behavior
Get Word of the Day daily email!
Autumn Words of the Day 2018
Which is a synonym of fugacious?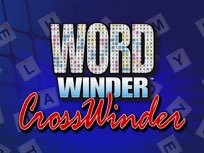 Test Your Knowledge - and learn some interesting things along the way.
TAKE THE QUIZ