Synonyms of branch
1
botany
: a natural subdivision of a plant stem
especially
: a secondary shoot or stem (such as a bough) arising from a main axis (as of a tree)
pruning the tree's lower

branches
a swing mounted on a tree

branch
2
: something that extends from or enters into a main body or source: such as
a
(1)
: a stream that flows into another usually larger stream :

tributary
the river's smaller

branches
b
: a side road or way
the railroad's

branch

line
c
: a slender projection (such as the tine of an antler)
the

branches

of a menorah
e
computers
: a part of a computer program executed as a result of a program decision
3
: a part of a complex body: such as
a
: a division of a family descending from a particular ancestor
the Iranian

branch

of the family
b
: an area of knowledge that may be considered apart from related areas
orthopedics and other

branches

of medicine
syntax is a

branch

of linguistics
c
(1)
: a division of an organization
a

branch

of the armed services
the government's legislative and executive

branches
(2)
: a separate but dependent part of a central organization
the neighborhood

branch

of the city library
d
linguistics
: a language group less inclusive than a family (see

family

entry

1

sense 5c

)
the Germanic

branch

of the Indo-European language family
branched
ˈbrancht
adjective
branchless
ˈbranch-ləs
adjective
branchy
ˈbran-chē
adjective
branched
;
branching
;
branches
1
botany
: to put forth secondary shoots or stems : to put forth branches (see

branch

entry

1

sense 1

) :

ramify
an elm

branching

out over the rooftop
2
: to extend in different directions from a main part or point : to spring out (as from a main stem) :

diverge
where the spring

branches

off from the river
3
: to develop or derive from a source : to be an outgrowth
—
used with from
poetry that

branched

from religious prose
4
: to extend activities
—
usually used with out
the business is

branching

out into formal wear
5
computers
: to follow one of two or more parts of a computer program executed as a result of a program decision : to follow one of two or more branches (see

branch

entry

1

sense 2e

)
Example Sentences
Noun
birds singing from the branches of a tree
The bank has a new branch in our area.
She works at the branch office downtown.
Verb
The stream branches from the river near their house.
threads branched from the center of the spider web
Recent Examples on the Web
Noun
At a news conference at the Brooklyn branch Tuesday, Enoch Pratt Free Library CEO Heidi Daniel laid out plans to replace rows of desktop computers with more private booths and rooms.
—
Dillon Mullan, Baltimore Sun, 21 Feb. 2023
Emily in Paris Marketing executive Emily Cooper (Lily Collins) is sent to work at her company's Paris branch in this 2020 hit.
—
Jessica Booth, Peoplemag, 20 Feb. 2023
Free mariachi concert at Chula Vista library Classics 4 Kids is hosting a free family concert series at 2 p.m. Saturday at the Chula Vista Library Civic Center branch, 365 F St. Música de Mariachi will perform a program in Spanish and English.
—
Laura Groch Feb. 19, San Diego Union-Tribune, 19 Feb. 2023
The complex case dates back to November 2017, when $497 million belonging to The Port Fund was frozen at a branch of Noor Bank in Dubai, the commercial capital of the United Arab Emirates.
—
Dominic Dudley, Forbes, 24 Jan. 2023
There were plenty of kisses seen between parents and their children at the Lunar New Year celebration, a Sunday afternoon memory maker on Jan. 22 at the Northfield branch of the Winnetka-Northfield Public Library.
—
Karie Angell Luc, Chicago Tribune, 23 Jan. 2023
Visitors can use the workstation at the Kenton County Public Library's Erlanger branch from 9 a.m. to 9 pm.
—
Haadiza Ogwude, The Enquirer, 19 Jan. 2023
This past summer, Chipotle employees at a branch in Michigan formed the first union in the company's history.
—
Chloe Berger, Fortune, 13 Jan. 2023
Retail worker Caroline Lennon arrived at 6 a.m. Tuesday at a branch of Waterstones in central London to await its opening.
—
Dallas News, 10 Jan. 2023
Verb
OnlyGames, for its part, intends to branch into printing trading cards, gamebooks, and eventually entire board games.
—
WIRED, 7 Jan. 2023
Strahan says his family played a role in his interest in his decision to branch into skin care and grooming, too.
—
Jackie Fields, Peoplemag, 7 Sep. 2022
With Bailes' blessing, UCP began to branch into supporting children with other disabilities.
—
Trevor Fraser, orlandosentinel.com, 12 Aug. 2021
Making electric vehicles would also represent a broadening of Baidu's ambition to branch into transportation.
—
Sean O'kane, The Verge, 7 Jan. 2021
Actress Frances Fisher went so far as to share multiple posts about Riseborough, at one point addressing the Academy's actors branch directly and writing a detailed description of the voting process.
—
Sonia Rao, Washington Post, 31 Jan. 2023
The John Deere harvester needs less than a minute to de-branch it and saw it into perfect 8-foot sections, then moves on to the next tree, its trunk marked with spray paint as ready to cut.
—
John Schmid, jsonline.com, 2 Nov. 2022
Some people unhappy with the merge may try to branch off and create their own projects and variations of Ethereum—but anything of the sort will never be Ethereum.
—
Taylor Locke, Fortune, 19 Aug. 2022
But as families grow and branch off, memories are created and brand-new traditions are formed.
—
Jamie Kravitz, Woman's Day, 12 Dec. 2022
See More
Last Updated:
- Updated example sentences
---
What Did You Just Call Me?
Before we went to her house, Hannah told us her aunt was a flibbertigibbet.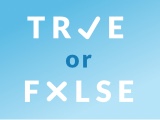 Test your knowledge - and maybe learn something along the way.
TAKE THE QUIZ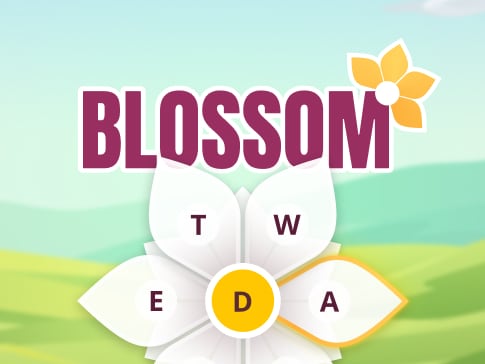 Can you make 12 words with 7 letters?
PLAY