: any of numerous wild or cultivated irises with a growth of short hairs on each fall
Example Sentences
Recent Examples on the Web
Add different sizes and colors of bearded iris to your garden, and talk with club members about lifting, dividing and care.
oregonlive, 19 Aug. 2022
Beyond that, try one or two each of black-eyed Susan (Rudbeckia), bearded iris (Iris Germanica), butterfly-weed (Asclepias tuberosa), lavender (Lavandula angustifolia), artemisia, and rosemary as a test.
Carol Stocker, BostonGlobe.com, 31 July 2022
Many of us have fond memories of wonderful bearded iris that were likely the type growing at your mom's home.
Tom Maccubbin, orlandosentinel.com, 23 Oct. 2021
Regretfully, some plants have to be left behind as Florida does not provide the cold needed for bearded iris.
Tom Maccubbin, orlandosentinel.com, 23 Oct. 2021
Most people are familiar with the bearded iris of mid- to late-spring, and may know the lanky bulbous Dutch iris of early spring.
Adrian Higgins, Washington Post, 20 Sep. 2021
Flowering rhizomes are bearded iris, cannas and calla lilies.
Jodi Bay, San Diego Union-Tribune, 11 Sep. 2021
Also, German bearded Iris are quite striking and very cheap.
Charles Curkin, ELLE Decor, 26 July 2019
The sale will include a wide variety of perennials including bearded iris, Reblooming Daylily 'Happy Returns' (yellow), Catmint 'Walkers Low' dug from local gardens and more.
Courant Community, 5 June 2018
See More
Last Updated: 23 Aug 2022
---
The Great British Vocabulary Quiz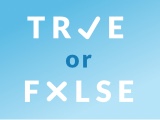 Test your knowledge - and maybe learn something along the way.
TAKE THE QUIZ