Synonyms of admit
1
a
: to allow scope for :

permit
admits

no possibility of misunderstanding
b
: to concede as true or valid
admitted making a mistake
2
a
: to allow entry (as to a place, fellowship, or privilege)
an open window had admitted rain
admitted to the club
b
: to accept into a hospital as an inpatient
he was admitted last night for chest pains
1
: to give entrance or access
: a person who is admitted into a school, hospital, etc.
When a patient is transferred, the nurse will take the next new

admit

—unless her patient is transferred to a hospital for only a temporary stay.
—
Sally Seaver
Example Sentences
Verb
You know you're wrong! Admit it!
I hate to admit it, but he's right.
This ticket admits one person.
He admitted them into his office.
They refused to admit her to the club.
The patient was very sick when she was admitted to the hospital.
He was admitted last night for chest pains.
The judge decided to admit the evidence.
See More
Recent Examples on the Web
Verb
Such aerial images of crowding at crematoriums also provided evidence of a much greater death toll than the Communist Party was willing to admit following the ending of the country's zero-Covid policy late last year.
—
Mike Chinoy, CNN, 22 Mar. 2023
Though most recruiting pros admit that hiring on a whole has been negatively impacted, three out of four say that inclusive hiring has not been deprioritized.
—
Orianna Rosa Royle, Fortune, 21 Mar. 2023
American Media would later admit, in a deal to avoid federal prosecution, that the principal purpose of the agreement was to suppress Ms. McDougal's story, which the company had no intention of publishing.
—
Michael Rothfeld, New York Times, 19 Mar. 2023
Focused on clinging to office and reluctant to admit his time at the White House was ending until his final day as president, Trump spent little time interviewing and building a post-presidential team.
—
Rosalind S. Helderman, Michelle Ye Hee Lee, Josh Dawsey, Shane Harris, Ashley Parker, Devlin Barrett, The Washington Post, Anchorage Daily News, 18 Mar. 2023
Hungary's Parliament is set to vote on whether to admit Finland to NATO later this month.
—
Sarah Elbeshbishi, USA TODAY, 17 Mar. 2023
Despite a growing body of evidence, even researchers admit that further studies are needed to get a better understanding of the connection between telomere length and healthy aging.
—
Jodi Helmer, Fortune Well, 12 Mar. 2023
Farfan pleaded guilty in November 2021 to trafficking drugs and illegally reentering the U.S. and was the last of 23 defendants in the case to admit guilt.
—
Beth Warren, USA Today, 9 Mar. 2023
Leaders in the public health establishment readily admit that many of their problems have been self-inflicted.
—
Lauren Weber, Joel Achenbach, Anchorage Daily News, 8 Mar. 2023
Noun
For now, Democrats appear to be returning to the phone calls and virtual events that many in the party admit are not nearly as compelling as the face-to-face interactions with prospective voters at rallies and on front porches.
—
Dallas News, 10 Jan. 2022
To stem that, 60% admit to checking their work emails during PTO, which often doesn't even help; 61% have to work longer hours post-PTO to catch up anyway.
—
Jane Thier, Fortune, 5 Dec. 2022
Even high school graduates who plan to go to college admit to doubts.
—
Jon Marcus, NBC News, 10 Aug. 2022
Even when people take time out, half admit to bringing their work laptops on vacation, and 41% frequently join video calls, which leaves them even more exhausted.
—
David Morel, Forbes, 1 Aug. 2022
Hours after the incident, Beamish met with his accomplice and a witness, who allegedly heard Beamish admit to participating in the home invasion but didn't know that Boerma had died from his injuries, Murphy said.
—
William Lee, Chicago Tribune, 23 May 2022
In a separate study, of those who work from home, about 91% admit to not taking a break — not even for lunch.
—
Ebony Williams, ajc, 6 May 2022
Meanwhile, 67% admit that failure to invest in a digital future means that there won't be much of a future to consider.
—
Dmitry Dolgorukov, Forbes, 26 Jan. 2022
Some two-thirds of job applicants use deceptive ingratiation, and over half admit to slight image creation, according to research by Dr. Bourdage and Dr. Roulin.
—
New York Times, 17 Feb. 2022
See More
Last Updated:
- Updated example sentences
hot take or cold shoulder?

You know what it looks like… but what is it called?
TAKE THE QUIZ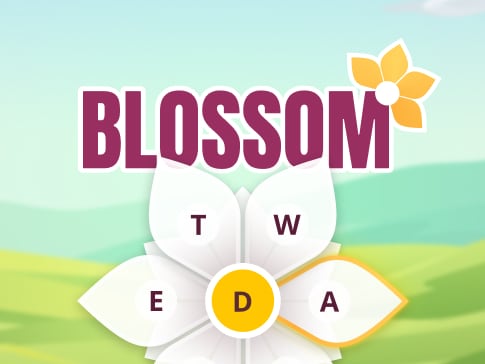 Can you make 12 words with 7 letters?
PLAY