Synonyms of trade
1
a
: to give in exchange for another commodity :

barter
b
: to engage in frequent buying and selling of (stocks, commodities, etc.) usually in search of quick profits
Example Sentences
Noun
the trade between the two countries
Trade accounts for half of our gross national product.
The Tigers made a few good trades this season and picked up some promising players.
Verb
If you don't like your seat, I'll trade with you.
I traded seats with her halfway through the show.
He was traded to the Yankees.
They traded him to the Broncos.
I traded my pen for a pencil and kept writing.
Their firm specializes in trading bonds.
She mostly trades in stocks.
See More
Recent Examples on the Web
Noun
Myclimate suggests 366 on average, the trade group 142, and the UN body 85.
—
WIRED, 25 Jan. 2023
Refinance activity is still down by roughly three quarters from a year ago and purchase activity is down by about a third, according to MBA, a trade group.
—
Ben Eisen, WSJ, 25 Jan. 2023
Fearing a global drop in demand for Champagne during the height of the Covid-19 pandemic, grape harvests in 2020 were limited by the Comité Interprofessional de vin de Champagne, the trade group representing Champagne growers and producers.
—
Mike Desimone And Jeff Jenssen, Robb Report, 24 Jan. 2023
The trade group said the change is the biggest since the USDA created its organic food program.
—
Harold Maass, The Week, 20 Jan. 2023
The National Shooting Sports Foundation, a trade group that spearheaded the legislation, has been questioning the verification.
—
Danielle Moran, Fortune, 19 Jan. 2023
Proponents, including a trade group representing Texas energy giants, have said the new market will lead to reinvestment in the Texas grid.
—
Dallas News, 19 Jan. 2023
Half of the trade group's member companies said the number of holiday transactions dropped from 2021 levels, and another 25 percent said sales were flat.
—
Diti Kohli, BostonGlobe.com, 13 Jan. 2023
Airlines for America, the trade group that represents major U.S. airlines, urged travelers to check with their carrier throughout the day.
—
John Bacon, USA TODAY, 12 Jan. 2023
Verb
As such, these stocks trade at a discount relative to the company's assets.
—
Mia Taylor, Fortune, 12 Jan. 2023
Sometimes, though, central banks trade directly against their credibility.
—
James Mackintosh, WSJ, 10 Jan. 2023
Also, investors can trade a portion of gold for bonds from private companies or the government itself.
—
Laxmi Corp, The Salt Lake Tribune, 10 Jan. 2023
The Ravens could also potentially trade him to a team with draft capital looking for a franchise-caliber quarterback.
—
Baltimore Sun, 29 Dec. 2022
The Idiot, is an aspiring flâneuse momentarily held captive by her circumstances not unlike the literary cousin of The White Lotus' Portia (trade a disastrous work trip to Taormina for sophomore year at Harvard).
—
Seija Rankin, The Hollywood Reporter, 24 Dec. 2022
His father would trade work for a Christmas tree, decorated with homemade items.
—
cleveland, 17 Dec. 2022
Klein: The Rams can trade picks but don't count on it.
—
Los Angeles Times, 15 Dec. 2022
The region will trade a cold front for a warm front Thursday, bringing in much warmer weather and the lowest chance of rain for what has been a soggy week.
—
Chelsea Prince, ajc, 7 Dec. 2022
Adjective
In his final game against his pre-trade Rockets squad this season, Wood added 21 points, seven rebounds, four assists and a season-high five blocks while shooting 8 of 14 from the floor.
—
Dallas News, 2 Jan. 2023
In a post-trade session with reporters, general manager Don Sweeney noted his encouragement over prospects Cole Spicer (Minnesota-Duluth) and Matthew Poitras (OHL Guelph).
—
Globe Staff, BostonGlobe.com, 27 Oct. 2022
The company has already introduced pre-trade verifications, which can help users avoid phishing, along with a verification system for vetted cryptocurrencies.
—
Marco Quiroz-gutierrez, Fortune, 12 Oct. 2022
Ryan, who has long staked out a spot in the anti-trade wing of the Democratic Party, appeals to blue-collar workers by supporting a blend of tariffs and industrial policy.
—
David J. Lynch, Washington Post, 16 Oct. 2022
To give way on those would be to risk aggravating anti-trade sentiment in the U.S.
—
Michael Schuman, The Atlantic, 29 Aug. 2022
No-nonsense manager Bob Melvin's bottom line: 'Play better' Sitting unread in the email in-box Saturday morning was, at this head-scratching point, a seemingly reasonable thought about how to deal with the Padres' post-trade deadline morass.
—
Bryce Millercolumnist, San Diego Union-Tribune, 20 Aug. 2022
To date, there has been no Biden relief from the anti-trade positions and the situation has actually gotten worse.
—
Rick Helfenbein, Forbes, 9 Aug. 2022
And the New York Yankees added to their pre-trade deadline acquisition of All-Star outfielder Andrew Benintendi by adding a top setup man from the Chicago Cubs to their bullpen.
—
Usa Today Sports, USA TODAY, 2 Aug. 2022
See More
Last Updated:
- Updated example sentences
---
Commonly Confused Words Quiz
I went to the ______ store to buy a birthday card.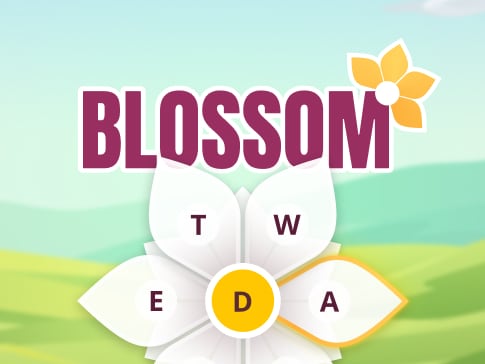 Can you make 12 words with 7 letters?
PLAY