subscribed
;
subscribing
;
subscribes
1
: to write (one's name) underneath :

sign
2
a
: to sign (something, such as a document) with one's own hand in token of consent or obligation
c
: to pledge (a gift or contribution) by writing one's name with the amount
1
: to sign one's name to a document
2
a
: to give consent or approval to something written by signing
unwilling to

subscribe

to the agreement
b
: to set one's name to a paper in token of promise to give something (such as a sum of money)
also
: to give something in accordance with such a promise
c
: to enter one's name for a publication or service
Subscribe

now and get your first issue free.
And you can listen to this show anytime by

subscribing

to our podcast.
— TED Radio Hour
also
: to receive or have access to something (such as a periodical or service) as part of an arrangement to receive a certain number of regular deliveries or a certain period of continuous access especially by prepayment
the number of people who currently

subscribe

to the magazine/site
d
: to agree to purchase and pay for securities especially of a new offering
subscribed for 1000 shares
3
: to feel favorably disposed
I

subscribe

to your sentiments
Name That Color
Name that color: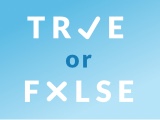 Test your knowledge - and maybe learn something along the way.
TAKE THE QUIZ