Definition of vibe
(Entry 1 of 2)
: a distinctive feeling or quality capable of being sensed This place has a good/bad

vibe

. She gave me a weird

vibe

. = She gave off a weird

vibe

. = I got a weird

vibe

from her. Though zebra print looks positively of the moment, it also conveys a groovy retro

vibe

.

— Liana Satenstein and Madeline Fass

seems to be in on every conversation, every deal, every

vibe

that is winging through the room

— Albert Goldman

—

often plurala place with good

vibes

[=vibrations]

… You've been giving off such bad

vibes

around here that the geraniums in the break room are dying …

— Ruth Walker

Now some of those closest to the former Disney star are sending positive

vibes

[=thoughts, wishes]

her way via heartfelt social media messages …

— Cole Delbyck

… a smart, versatile collection of funk, pop, rock, and soul

vibes

.

— Craig Jenkins
Definition of vibe (Entry 2 of 2)
1
intransitive,
informal
: to enjoy music … listeners

vibed

on her new release…

— Allison Samuels

… we were all just

vibing

to the beat… — Rolling Stone
2
intransitive,
informal
: to be in harmony "They just

vibed

," says [Steve] Nash's agent, Bill Duffy. "They ended up hanging out, and there was some chemistry…" — Sports Illustrated She said many things with which I agree, but I especially "

vibed

"… with her critique of the American democratic process…

— Charles M. Williams
3
transitive,
informal
: to convey a sense of (a place, a feeling, etc.) I found that I loved the little town. In many ways, it

vibed

New York.

— Isabel Gillies
A More Exception(al) Quiz
Which of the following words is not a synonym for 'a young person'?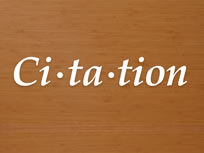 Test Your Knowledge - and learn some interesting things along the way.
TAKE THE QUIZ