Definition of squat
(Entry 1 of 3)
1 : to cause (oneself) to crouch or sit on the ground
1 : to crouch close to the ground as if to escape observation a hare squatting in the grass
2a : to assume or maintain a position in which the body is supported on the feet and the knees are bent so that the buttocks rest on or near the heels squatted by the campfire
b : to exercise by performing a squat (see squat entry 3 sense 3a)
3 : to be or become a squatter squat in an abandoned building
Definition of squat (Entry 2 of 3)
1 : sitting with the haunches close above the heels
2a : low to the ground
b : marked by disproportionate shortness or thickness
Definition of squat (Entry 3 of 3)
2a : a place where one squats
b : the lair of a small animal the squat of a hare
3a : an exercise in which a standing person lowers to a position in which the torso is erect and the knees are deeply bent and then rises to an upright position
Note: A squat can be done while holding weights, with a barbell on the upper back, or without weights.
b weight lifting : a lift involving a squat done while holding a barbell on the shoulders also : a competitive event involving this lift
4 chiefly British : an empty house or building that is occupied by squatters
a knickknack or trinket
Get Word of the Day daily email!
Find the Cousins
Which pair shares a common word ancestor?

Test your visual vocabulary with our 10-question challenge!
TAKE THE QUIZ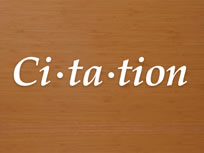 Test Your Knowledge - and learn some interesting things along the way.
TAKE THE QUIZ