Essential Meaning of produce
1
: to make (something) especially by using machines
The factory produces [=manufactures] steel.
Thousands of cars are produced here each year.
2
: to make or create (something) by a natural process
The tree produces good fruit.
Honey is produced by bees.
twins produced from a single egg
3
: to cause (something) to exist or happen : to cause (a particular result or effect)
The insect bite produced a rash.
His suggestion produced the desired results.
Full Definition of produce
(Entry 1 of 2)
1
: to offer to view or notice
2
: to give birth or rise to :

yield
3
: to extend in length, area, or volume
produce

a side of a triangle
4
: to make available for public exhibition or dissemination: such as
a
: to provide funding for
search for backers to

produce

the film
b
: to oversee the making of
will

produce

their new album
5
a
: to cause to have existence or to happen :

bring about
6
: to compose, create, or bring out by intellectual or physical effort
: to bear, make, or yield something
Definition of produce (Entry 2 of 2)
Name that Thing: Flower Edition
Name that flower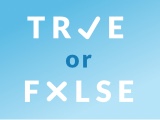 Test your knowledge - and maybe learn something along the way.
TAKE THE QUIZ