Synonyms of pivot
pivoted
;
pivoting
;
pivots
2
: to adapt or improve by adjusting or modifying something (such as a product, service, or strategy)
In my first product business, I didn't know when to

pivot

and lost everything as a result. When your output (money) exceeds your input, or you can't afford to pay yourself, it's time to

pivot

.
—
India Gary-Martin
Restauranteur Jordan Rulloda has been grinding through this pandemic. … Rulloda says he and his small team have

pivoted

the best they can.
—
Lyndsay Morrison
3
: to adapt or improve by adjusting or modifying (something, such as a product, service, or strategy)
Pharmacies have

pivoted

their businesses to meet the demands of mass vaccination services …
—
Nick Thayer
… many organizations have

pivoted

their operations by taking services online to adapt to current conditions and strengthen business resiliency.
—
Desmond Nair
Example Sentences
Noun
an issue that is the real pivot of the controversy
Verb
The dancers pivoted on their toes and changed direction.
The door hinge pivots around the pin.
The quarterback pivoted and threw the ball to the running back.
Recent Examples on the Web
Noun
The economic factors behind the pivot to austerity are several, analysts say.
—
Sam Schechner, WSJ, 15 Jan. 2023
Likely, Netflix is testing the waters for a larger expansion into lifestyle programming, leaning heavily on the Nike name to lend the pivot into fitness legitimacy.
—
Time, 9 Jan. 2023
The pivot included top executives taking a significant bonus cut so regular workers could get compensation.
—
Detroit Free Press, 7 Jan. 2023
The industry also faced questions about its ability to reverse declines with a pivot to streaming.
—
Etan Vlessing, The Hollywood Reporter, 29 Dec. 2022
For musicians, NFTs are raising the value of music reminiscent of the physical vinyl or CD era that got diluted in the pivot to digital streaming.
—
Ali Adab, Rolling Stone, 16 Nov. 2022
This general expectation of trust contributed to maintaining business development in this region during the pandemic, along with a quick pivot to online interaction.
—
Martin Rand, Forbes, 26 Apr. 2022
After Kevin Durant left, the Golden State Warriors were faced with a necessary pivot to save money and make the double sign-and-trade with the Brooklyn Nets for D'Angelo Russell work.
—
The Salt Lake Tribune, 6 Feb. 2022
The report mentions a lot of new people in high positions at Google Pay, so hopefully this will result in a more dramatic pivot than what is outlined in the article.
—
Ron Amadeo, Ars Technica, 20 Jan. 2022
Adjective
His company sells systems for buildings and sits at the pivot point of the two transformations that are dominating business conversation here—technology and sustainability.
—
Alan Murray, Fortune, 19 Jan. 2023
The debates will evolve in step with the Ravens' offense, which could be arriving at a handful of pivot points in the Jackson-Roman partnership.
—
Jonas Shaffer, Baltimore Sun, 7 Sep. 2022
The pivot point of the in-sequence serve-returns will be a focal point as Suffield continues to improve.
—
Steve Smith, Hartford Courant, 28 Sep. 2022
Kessie will provide back up to aging veteran captain Sergio Busquets in the pivot role moving forward, in an area of the pitch which Frenkie de Jong has acknowledged is his favorite.
—
Tom Sanderson, Forbes, 4 July 2022
This is kind of a pivot moment for you when people will see your work and likely start calling you to shoot things.
—
Nicole Phelps, Vogue, 30 June 2022
The 2010 midterms, two years after former President Barack Obama was elected, were a pivot point for control of statehouses across the country.
—
David A. Lieb, Anchorage Daily News, 3 July 2022
For her and Ukraine's other young people, February 24, 2022, marks a pivot point—life will always be divided into a period before that day, when Vladimir Putin's forces crossed into Ukraine, and after.
—
Anna Nemtsova, The Atlantic, 10 June 2022
The one-year milepost, historically, is a pivot point for presidents, the natural transition from fighting to enact their agenda to selling it to voters ahead of the November midterm elections.
—
Los Angeles Times, 19 Jan. 2022
Verb
The Annies were forced to pivot to a virtual event last year due to COVID.
—
Terry Flores, Variety, 17 Jan. 2023
Then the pandemic hit, and he was forced to pivot again.
—
Trey Williams, Fortune, 15 Jan. 2023
Gauguin and Schuffenecker first met as amateur painters working in the seemingly more-practical banking industry, only to be forced to pivot during a financial crash.
—
Alexandra Bregman, Forbes, 31 Dec. 2022
Yet Wall Street appears to believe the Fed will eventually be forced to pivot away from, or even reverse its regimen of rate hikes.
—
Nicole Goodkind, CNN, 14 Dec. 2022
But in the past two years, CEOs have been swept into an unprecedented time of workplace turbulence, forced to pivot from daily office hours to pandemic remote work and now to a hybrid of the two.
—
Dallas News, 9 Nov. 2022
The rapid rise of TikTok has forced every other social platform to pivot toward shortform video (YouTube Shorts, Facebook and Instagram Reels, Snapchat Spotlight, etc.).
—
Alex Weprin, The Hollywood Reporter, 28 Sep. 2022
Now, she is forced to pivot and take tours elsewhere.
—
Patrick Connolly, Orlando Sentinel, 18 Sep. 2022
Homebuyers have been forced to pivot to a different type of mortgage loan in an attempt to keep costs down.
—
Amber Bonefont, Sun Sentinel, 14 Sep. 2022
See More
Podcast
Get Word of the Day delivered to your inbox!
Last Updated:
- Updated example sentences
Namesake of the leotard, Jules Léotard had what profession?

You know what it looks like… but what is it called?
TAKE THE QUIZ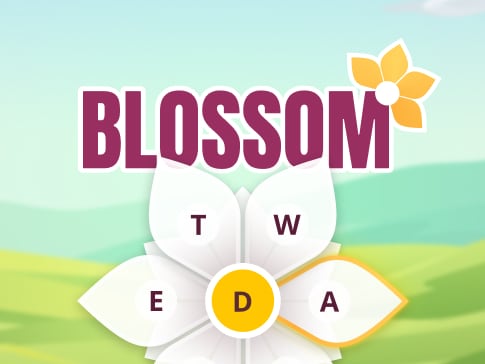 Can you make 12 words with 7 letters?
PLAY