Definition of pain
(Entry 1 of 2)
2a : usually localized physical suffering associated with bodily disorder (such as a disease or an injury) the pain of a twisted ankle also : a basic bodily sensation induced by a noxious stimulus, received by naked nerve endings, characterized by physical discomfort (such as pricking, throbbing, or aching), and typically leading to evasive action the pain of bee stings
b : acute mental or emotional distress or suffering : grief the pain she had felt at those humiliating words— Morley Callaghan
3 pains plural : the throes of childbirth
4 pains plural : trouble, care, or effort taken to accomplish something was at pains to reassure us
5 : one that irks or annoys or is otherwise troublesome —often used in such phrases as pain in the neck His little sister is a real pain in the neck.
on pain of
or
under pain of
: subject to penalty or punishment of made to leave the country on pain of death
Definition of pain (Entry 2 of 2)
1 : to make suffer or cause distress to : hurt
2 archaic : to put (oneself) to trouble or exertion
2 : to give or have a sensation of pain
to move with a clumsy heavy tread
Get Word of the Day daily email!
Late Autumn 2018 Words of the Day Quiz
Which is a synonym of yahoo?

Test your knowledge - and maybe learn something along the way.
TAKE THE QUIZ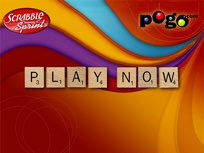 Test Your Knowledge - and learn some interesting things along the way.
TAKE THE QUIZ