Definition of narcotic
(Entry 1 of 2)
1
a
: a drug (such as opium or morphine) that in moderate doses dulls the senses, relieves pain, and induces profound sleep but in excessive doses causes stupor, coma, or convulsions
b
: a drug (such as marijuana or LSD) subject to restriction similar to that of addictive narcotics whether physiologically (see

physiological

) addictive and narcotic or not
2
: something that soothes, relieves, or lulls
a public comforted by the

narcotic

of military supremacy
Definition of narcotic (Entry 2 of 2)
1
a
: having the properties of, being, or yielding a narcotic
narcotic

sedatives
narcotic

coca leaves
arrested for the sale of

narcotic

drugs including heroin
… pills containing two common

narcotic

painkillers—hydrocodone and oxycodone—accounted for about 39 percent of drugs identified in criminal cases that involved prescription medications, according to statistics from the county Crime Laboratory.
— David Riley
b
: inducing mental lethargy or stupor
He's still serving up drama in empty,

narcotic

snippets—life as a series of sound bites.
— Owen Gleiberman
2
a
: of, involving, or concerned with narcotics : relating to the use of narcotics
narcotic

arrests
narcotic

addiction
narcotic

enforcement bureaus
Narcotics and

narcotic

paraphernalia were located during the search at the residence on Sacramento Street.
— Stacey Adams
Naltrexone is a

narcotic

antagonist that prevents illicit drugs from binding to receptors in the brain without producing any high itself.
— Mike Clary
b
: produced by or as if by narcotics
mild

narcotic

effects
narcotic

analgesia
… a square of melting chocolate on the tongue is so

narcotic

it instantly provides a traveler with a sense of well-being.
— Bert Greene
The somnolent atmosphere, typical of his last pictures, conveys a sense of an almost

narcotic

trance.
— Stephen Jones
3
: involving, affecting, or intended for people addicted to or dependent on narcotics
narcotic

rehab programs
narcotic

withdrawal
Name That Food
Name these cookies!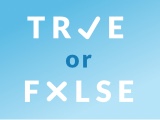 Test your knowledge - and maybe learn something along the way.
TAKE THE QUIZ