Definition of opiate
(Entry 1 of 2)
1
a
: an alkaloid drug (such as morphine or codeine) that contains or is derived from opium, binds to cell receptors primarily of the central nervous system and gastrointestinal tract, acts to block pain, induce sedation or sleep, depress respiration, and produce calmness or euphoria, and is associated with physiological tolerance (see

tolerance

sense 4a(1)

), physical and psychological dependence, and addiction upon repeated or prolonged use
b
: a synthetic or semisynthetic drug (such as fentanyl or methadone) or an endogenous substance (such as beta-endorphin) that binds to opiate cell receptors and produces physiological effects like those of opium derivatives:

opioid

sense 1
… fentanyl, a synthetic

opiate

that is 90-100 times more potent than morphine.
— The Economist
Current peptide research has uncovered at least two groups of endogenous

opiates

in the CNS that modulate the perception of pain.
— Nicholas T. Zervas
Note: The use of opiate for substances that bind to opiate receptors but are not opium derivatives is often considered technically incorrect. Such substances are more commonly referred to as opioids. The word opioid itself was originally used only for these substances, but it has now become widely accepted as a broader term encompassing any substance—natural, synthetic, opium-derived or not—that binds to opiate receptors and has morphine-like activity.
2
: something likened to a drug that induces rest or inaction or quiets uneasiness
Operatic music is an

opiate

that lowers our critical guard and allows us to entertain views that our good liberal selves would disavow were they presented in naked prose.
— Paul Robinson
… the novel's real drug is the

opiate

of nostalgia. Richard, narrating the events at a distance of ten years, is still too in love with the friends to look at them with an even faintly critical eye.
— Ruth Franklin
Definition of opiate (Entry 2 of 2)
1
a
: containing or mixed with opium
b
: of, relating to, binding, or being an opiate
opiate

receptors
b
: causing dullness or inaction
Name That Food
Name these cookies!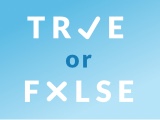 Test your knowledge - and maybe learn something along the way.
TAKE THE QUIZ