Definition of might
(Entry 1 of 2)
past tense of may
1 —used to express permission, liberty, probability, or possibility in the past The president might do nothing without the board's consent.
2 —used to say that something is possible We might get there before it rains.I might go, but then again, I might not.
3 —used to express a present condition contrary to fact If you were older you might understand.
4a —used as a polite alternative to may Might I ask who is calling?
b —used as a polite alternative to ought or should You might at least apologize.I might have known she'd be late.
Definition of might (Entry 2 of 2)
1a : the power, authority, or resources wielded (as by an individual or group)
b(1) : bodily strength
(2) : the power, energy, or intensity of which one is capable striving with might and main
the figure or shape of a crescent moon
Get Word of the Day daily email!
Late Autumn 2018 Words of the Day Quiz
Which is a synonym of yahoo?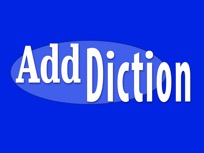 Test Your Knowledge - and learn some interesting things along the way.
TAKE THE QUIZ