1
a
: the part that rises or extends upward the greatest distance : the highest part :

summit

reached the

height

of the mountain
b
: the most advanced or extreme point of something :

zenith

at the

height

of his powers during the

height

of the violence
2
a
: the distance from the bottom to the top of someone or something standing upright estimating the

height

of a tree a woman of average

height

six feet in

height
b
: the extent of elevation above a level The land reaches a

height

of 600 feet above sea level.
3
: the condition of being tall or extending upward a great distance He was surprised by her

height

. other ball players who have more

height
4
a
: an extent of land rising to a considerable degree above the surrounding country
b
: a point or position that is advanced or extreme or that extends upward a great distance : a high point or position afraid of

heights

the

heights

and depths of love
5
obsolete
: an advanced social rank
Obscure Shapes
Something that is ooid is shaped like: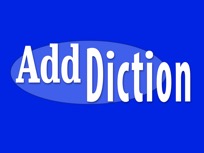 Test Your Knowledge - and learn some interesting things along the way.
TAKE THE QUIZ
Words at Play
Ask the Editors