Definition of peak
(Entry 1 of 5)
1 : a pointed or projecting part of a garment especially : the visor of a cap or hat The cap's peak shades his eyes.
3 : a sharp or pointed end the peak of a roof
4a(1) : the top of a hill or mountain ending in a point the fog hung … heavily on the peak of the hill— H. D. Skidmore
(2) : a prominent mountain usually having a well-defined summit
b : something resembling a mountain peak Beat the cream until it forms stiff peaks.
5a : the upper aftermost corner of a fore-and-aft sail
b : the narrow part of a ship's bow or stern or the part of the hold in it
6a : the highest level or greatest degree a singer at the peak of her popularity
b : a high point in a course of development especially as represented on a graph The graph shows that murders in the city reached a peak two years ago.
Definition of peak (Entry 2 of 5)
: to reach a maximum (as of capacity, value, or activity) —often used with out
: to cause to come to a peak, point, or maximum
Definition of peak (Entry 3 of 5)
: being at or reaching the maximum peak levels peak output also : of, relating to, or being a period of maximum intensity or activity peak business hours
Definition of peak (Entry 4 of 5)
1 : to grow thin or sickly
Definition of peak (Entry 5 of 5)
1 nautical : to set (a gaff, a yard, etc.) nearer the perpendicular
2 rowing : to hold (oars) with blades well raised
a trusted follower
Get Word of the Day daily email!
Difficult Vocab Quiz
Which is a synonym of discomfit?

Test your visual vocabulary with our 10-question challenge!
TAKE THE QUIZ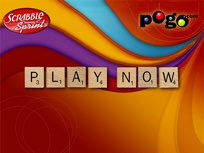 Test Your Knowledge - and learn some interesting things along the way.
TAKE THE QUIZ